Gerald Levert | The Best Of Gerald Levert
by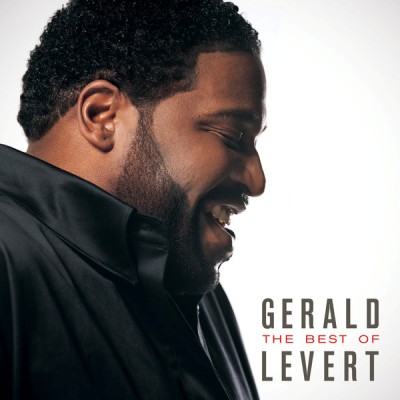 The Best of Gerald Levert
By Brent Faulkner
The unfortunate and untimely death of R&B icon Gerald LeVert in 2006 was a sad day for me and the many fans -especially women (or so I am told) – who loved LeVert's soul-laden vocals. Sensuality oozed in every LeVert vocal performance, which could be characterized as possessing gospel histrionics and the sensual overtness of the late Marvin Gaye. On The Best of Gerald LeVert, Atlantic/Rhino Records had the arduous task of compiling a single disc covering LeVert's best. The compilation succeeds in covering important songs of LeVert's recording career. There are omissions the consummate LeVert fan will cite (songs from 2004's "Do I Speak For The World?" are missing in action), but it covers the basics and the bases, which represent LeVert as the "standout" vocalist he was.
The album opens "brightly" with famed #1 R&B hit by group LeVert entitled "Casanova." "Casanova" embodies the 'feel-good' R&B that dominated the eighties with its mechanical drum programming and synthesized production work. It proves to be the springboard of what was to come in LeVert's career as a solo artist. "Private Line," the title track from his 1991 debut album follows, continuing a tempo-upswing for an artist regarded more for slow jams. "Baby Hold On to Me" (featuring O'Jays member and father, Eddie LeVert Sr., and "School Me," both solid slow jams, also appear from Private Line; both represent the 'evolution' and burgeoning of LeVert as the preeminent "lover man."
"I'd Give Anything" (from Groove On) showcases the depth of emotion packed inside of LeVert as a singer. There is a clear sincerity present as LeVert sings so poignantly ("I'd give anything to fall in love"). "Answering Service," another worthwhile cut follows. "Already Missing You," from album Father and Son, shows grand vocal chemistry between Gerald and father Eddie LeVert, Sr.; Only the most mature ear will be able to discern which LeVert is singing when.
"My Body," a mega-hit from supergroup LSG's 1997 LeVert, Sweat, Gill album, exemplifies "grown folks" R&B at its best straddling the contemporary and the classic. "My Body" is a clear product of late nineties R&B. "Thinkin' 'Bout It" and "Taking Everything" (from Love & Consequences), similarly demarcate LeVert's commercial and critical peak. Here LeVert bridges the world of "old" and "new" effectively. On "Taking Everything," LeVert moans "you took my heart, you took my car, took my crib, tried to take my kids…taking everything…" Easily, two of LeVert's most memorable performances.
"Made To Love Ya" (from G), similar to the cuts from Love & Consequences, benefits from being memorable. There is undeniable sincereness in lyrics "I was made to love ya, my hands to touch ya…" that simply captivates the listener despite the simplicity of the lyrics. On, "Funny" (from The G-Spot), LeVert perfects his role of 'lover man' with a playful vocal performance.
"U Got That Love (Call It A Night)," a steamy adult R&B slow-jam, finds LeVert at his most overt ("U Got that love, that kind of love…the call it a night kind of love"), providing the only cut from 2003's Stroke of Genius. 2005's album Do I Speak For The World is neglected, though LeVert's posthumously Grammy-winning song "In My Songs" appears as does mid-tempo standout "DJ Don't", from 2007's In My Songs. "Can It Stay," an unreleased cut until now, closes the compilation, almost as a final "goodbye" from the late singer.
So much could be said about this great singer who kept the "soul" in R&B music. He may be gone, but his music will 'love on' forever and ever. The Best of Gerald LeVert shows the greatness and talent that was Gerald LeVert. A finely constructed compilation.
Brent Faulkner
The Urban Music Scene