Corinne Bailey Rae | The Love EP
by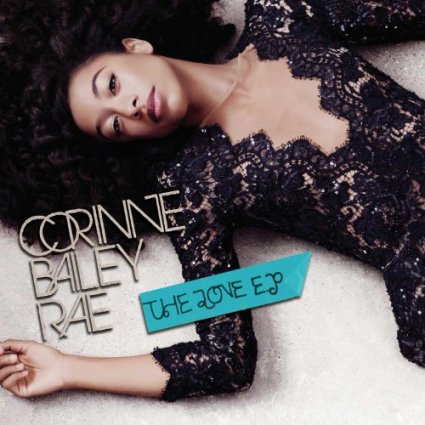 Corinne Bailey Rae | The Love EP
by Brent Faulkner
British singer/songwriter Corinne Bailey Rae exemplifies talent deserving wider recognition. Bailey Rae's 2006 self-titled debut effort was critically acclaimed and a massive seller in the U.S., propelled by popular, Grammy-nominated singles "Put Your Records On" and "Just Like A Star." After tragedy struck via the death of Bailey Rae's husband, her sophomore LP wouldn't appear until 2010, when much of the singer's buzz had unfortunately waned and the British soul invasion grew quiet. Commercial sales aside, it would prove to be another critically acclaimed, if underrated effort showing the versatility of Bailey Rae to straddle the worlds of rock, pop, soul and alternative music. On The Love EP, Bailey Rae covers five classic songs, all diverse from one another.
"I Wanna Be Your Lover" finds Bailey Rae covering Prince's eponymous classic. The arrangement is slightly updated (more in sound), but retains the classicism of the original. Here, Bailey Rae does not do much to change the formula vocally, but it is a pleasant, sound opener. "Low Red Moon" is enthralling, mysterious, and puzzling. One has to search for the obscure alternative rock band Belly to find the source of this cut; its origin is from a 1993 album entitled Star released by the band on Sire/Reprise records. Bailey Rae makes the cut sound fresh and relevant and as much of a puzzlement it may be, "Low Red Moon" works well. The aggressive, garage-sounding guitars are surprising, but being the chameleon she is, Bailey Rae sounds like the avid pro.
"Is This Love" will appeal more to core fans, placing Bailey Rae back in a soulful setting. Covering the powerful Bob Marley classic from his 1978 effort Kaya, Bailey Rae's interpretation proves to be prodigious in itself. Accentuated by soul laden production and beautifully harmonized background vocals, "Is This Love" is by all means valedictory. The Paul McCartney cover "My Love" is as fresh as anything else, adding extra spark to the classic from 1973's Red Rose Speedway. To play on the lyrics of "My Love," Corinne Bailey Rae "does it good…"
"Que Sera Sera (Live)" is a cover of Sly & The Family Stone's cover of Doris Day's "Que Sera Sera (Whatever Will Be Will Be)." Although it is a lengthy close to the album, the organic, natural pace about the song makes it spectacular. The live energy of "Que Sera Sera" is captured on the recording well as the listener can feel how tuned in Bailey Rae and her accompanying band are. The instrumentation is perfect and soulful, making one wonder why Rae never recorded this classic before now.
A true EP at only five songs, this EP packs enough punch to further exhibit the talent that is Corinne Bailey Rae. Despite the personal tragedies that have befallen upon her, Rae has been able to bounce back and produce quality, first-rate music. Whether it is her originals or covers, Bailey Rae's voice is always distinct and polished. Five songs, ten songs, it wouldn't matter – the talent shines through every lyric and song that Bailey Rae sings.
Brent Faulkner
The Urban Music Scene