by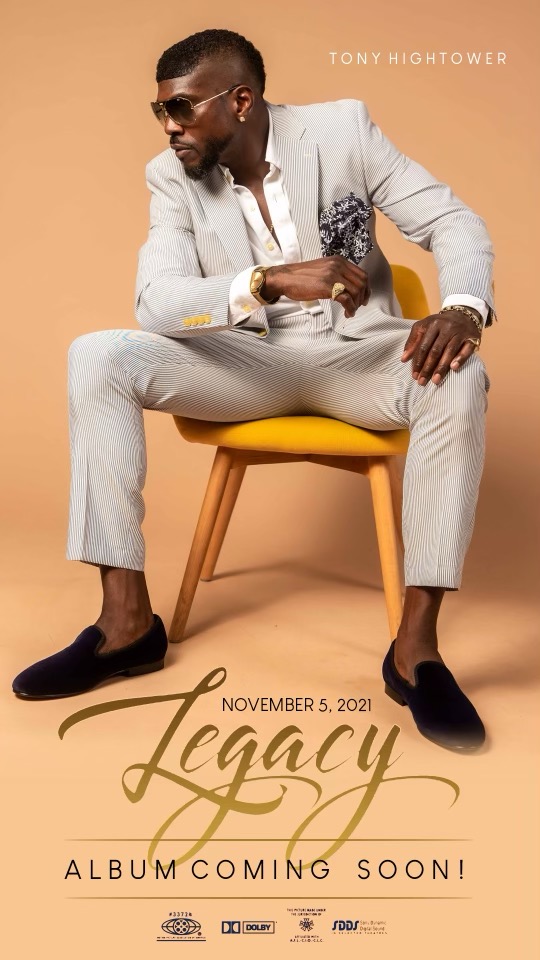 Jazzman Tony Hightower continues the road to his future Legacy with his second release
When an artist dedicates their recorded labor of love for a beloved family member, especially one who was highly impactful in their musical aspirations, the feeling can be quite mutual. Singer/songwriter/musician Tony Hightower fully recognized his mother Theresa Hightower (who passed in 2018) made a world of difference – professionally and personally. Her own legacy was widespread throughout the Atlanta area in various genres, especially as a jazz artist. So, it was natural for her son to embrace his mother's jazz roots through his debut solo project, The New Standard in 2014. Just like his mother, Tony was performing through many genres through his wealth of influences from Phil Collins to Take 6 and his impactful mentor, Freddy Cole along with his brother Nat King Cole, evidenced by a voice that would defines his extraordinary elastic voice packed with the smooth and power. On a mission statement encouraging younger listeners to enjoy the R&B/soul flavors sprinkled with jazz sophistication, Hightower's sophomore release Legacy on the appropriately named Hightower Legacy label fills the air with the inspirations of the Cole Brothers and more.
Two covers receive the sophisticated Hightower treatment; the first being the first single, "Can't Hide Love," a swinging rendition of Earth, Wind & Fire's seventies smash hit. Then "Love and Happiness," Al Green's ultimate southern soul classic, completely flips into a bluesy boogie. Sassy big band drives "The Doll," with an equally sassy trumpet solo. Going into acoustic mode, the bossa nova Rendez Vous is decorated with guitar, flutes and the guiro that generates a scraping sound adding a Latin kick. "The Gift" shifts to a contemporary ballad with the trumpet soloist matching Hightower's suave vocal personality. Vocal icon Al Jarreau would be proud of "All to the Good," as Hightower throws down a cool scat. Alongside the above tracks, the ultimate highlight belongs to "Plain Jane," an R&B ballad rising to gospel music proportions as the narrative centers on one who carries a rock star burden: "I use to hope to be a big old famous rock star/And fell short of my dreams." While Hightower's impressive musicality certainly is treasured in the greater Atlanta area, Legacy should extend beyond his established fanbase, genuinely reflecting appreciation for his mother's musical legacy.
Legacy becomes available November 5 on most digital outlets.
Peggy Oliver
The Urban Music Scene