Anthony Jefferson
All I Am
(Jefferson Faculty)
A Record Reflection by A. Scott Galloway
Photography by Pedro Bonilla

In 2019, singers of Jazz classics and Pop standards hurl themselves Herculean challenges tackling material that has been sung, recorded and captured on film performed before live audiences by some of the greatest that have ever illuminated a song. While the newcomers may connect themselves to a great lineage and possibly bring these songs to the attention of new (i.e. younger) audiences, anyone who has studied or pleasurably partaken of the earlier renditions are inevitably want to not only make comparisons but also have to wrestle personal moments experienced with them as part of the soundtrack and very fabric of their lives.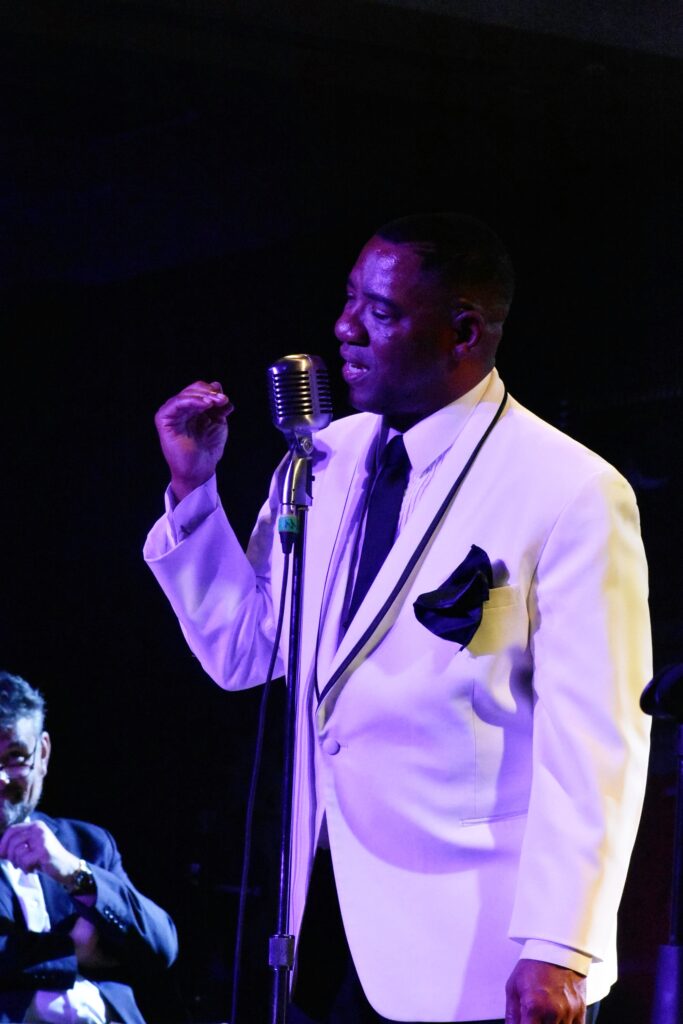 Anthony Jefferson wows as Musical Director Corey Allen looks on