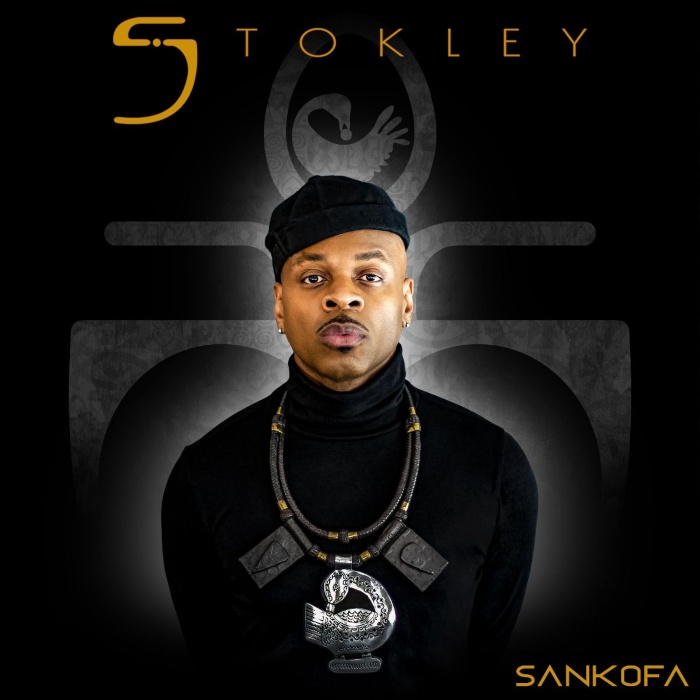 Stokley is going back and getting it with a vengeance after his solo introduction with Sankofa
Through a massively busy career as a session musician for Sounds of Blackness and Johnny Gill, amongst many others, then easing into a solo spotlight, Stokley is a consummate, multi-tasking musician. His enriching, immediately identifiable voice fills the room, driven by an engaging personality that undoubtedly takes his craft more than seriously. While Stokley fully appreciates his time on the lead microphone for Mint Condition, who are part of the extended Minneapolis Sound family, he was long ready to jump out to the front on his own terms for his debut, Introducing Stokley.
Meanwhile between the four years of Introducing, including the annoying virus that altered artists live performance agendas, Stokley invested studio time wisely during the pandemic developing his sophomore effort, Sankofa, which term from Ghana (West Africa) defined as 'to go back and get it.' Released under his Bluraffe Entertainment imprint, partnering with longtime Minneapolis associates Jimmy Jam and Terry Lewis' Flyte Tyme/Perspective Records, the multi-Grammy nominated Stokley turns to several collaborators including H.E.R., Snoop Dogg and Ghanaian superstar KiDI.
Snoop pulls off two appearances on Sankofa, one being the Philly soul injected "Verbalize," about choosing words and reading minds wisely. Plunging into vintage Prince and the Revolution, "Cascade" featuring The Bonfyre recaptures romance and relationship: "We're dancin' around these emotions/A waltz into a tango/Let's switch from a lemon to sweetness of a mango." In yet another pairing, H.E.R.'s lyrical voice and oozing harmonies grace "RUSH." "Clouds" is anchored by the snappy production/songwriting duo Shakespeare! pumping in jazz vocal interplay; segueing into the funk down the backstretch. Afro Beat's KiDi sprinkles a pleasing texture to "Woman," illustrating the eloquences of black women and their abilities to hold down a household.
On the solo platform, "Lost" showcases Stokley's shear ability to mold several genres, effortlessly shifting beats and pace – tackling the theme of people getting caught in the legal shuffle. Though it was 2 years ago when this track was released, the hypnotizing quiet storm track "She," finds a home on Sankofa, saluting the precious woman as a confidant and as a confident lover: "She's gone deep end/She's my good friend, my lover/She's my ocean/This lady adds to my fruition."
Considering the aforementioned and remainder of this 13 track investment, Sankofa comes down to Stokley's keen sense of musicality and choosing the proper contributors who synchronize with his astounding musical vision. The musical math regarding Sankofa says Five out of Five stars.
Peggy Oliver
The Urban Music Scene