by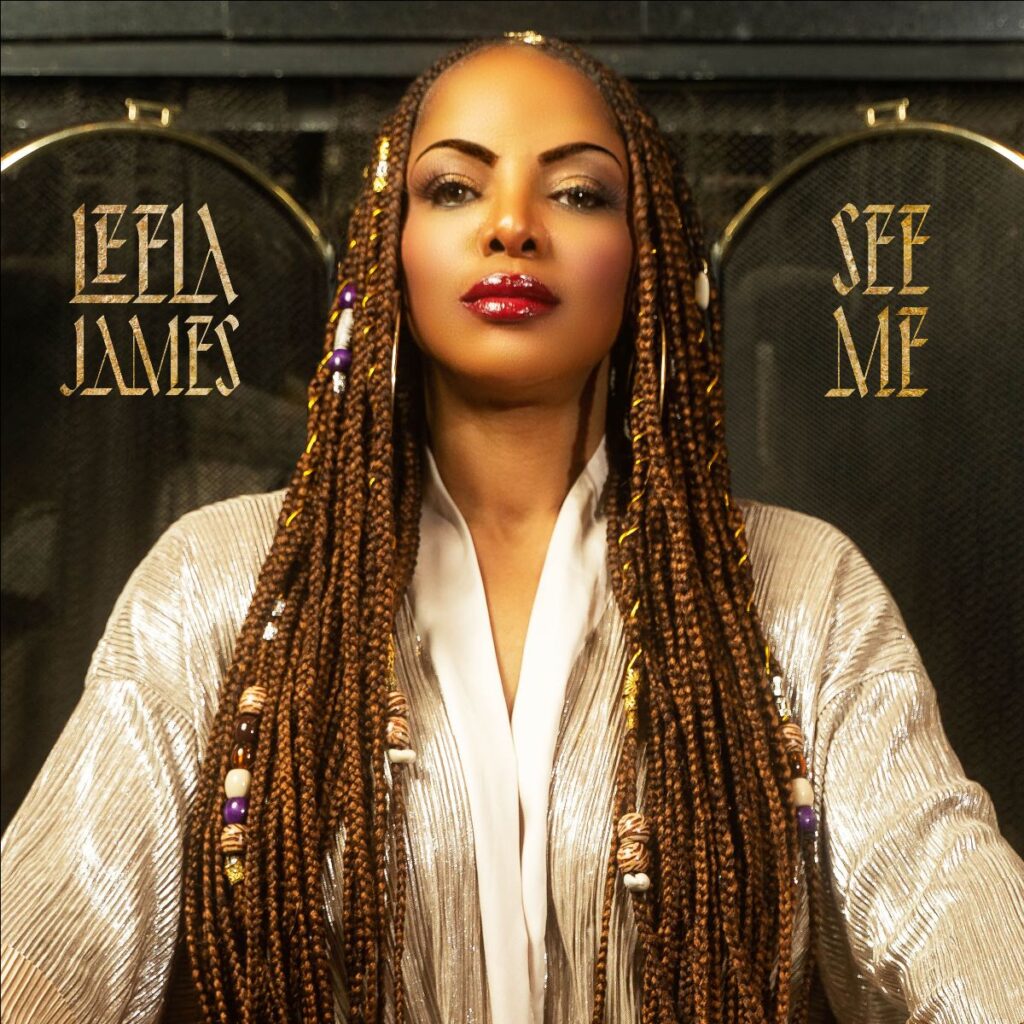 Leela James is ready to be seen, heard and all that on her upcoming CD, See Me
Her distinct voice delivers quite the emotional range beyond just the technical aspects. Undoubtedly, she can handle the funk, blues, and anything in between. But where Leela James' territory lies in her brand of soul and R&B while upholding the old and new school way and a surprising knack for pulling off cover songs. Besides an impressive discography of 6 CD's since 2005 including an Etta James tribute – all of which charted in the top 50 on Billboards R&B charts – James contributed to a Ray Charles tribute release and collaborated with Dave Hollister and Anthony Hamilton. As for what makes James tick, her influences clearly echo her appreciation of raw soul like James Brown, Mavis Staples and the aforementioned Etta. When we last heard from James, she flexed more of her blues/rock attitude with Are You Ready? backed by The Truth Band. Two years later, CD number 7 is coming shortly.
See Me marks a return for this singer/songwriter/producer's two-tone soul personality reflecting most of her work. This release thru her imprint Shesangz Music, Inc. and BMG Rights Management extends the journey for James as an artist observing life and love from her unpretentious heart. Two of James' regular associates, Jairus "JMo" Mozee and Rex Rideout provide the production backdrop.
Recommended cuts begin with James' appreciation of hip-hop going all out with "Break My Soul" anchored by a snare drum heavy track joining James' gritty alto and a piercing rap from Mumu Fresh. With more of the upbeat, "Rise N Shine Man" stirs a recipe to disco the day away complete with the sexy background voices, tight backing vocals and a message that hope can heal the soul. "Tryin' To Get By" evokes the sixties funk of Curtis Mayfield with percussion frosting and guitar wah-wah, bluesy squeaks, et al.
Alongside those upbeat moments, James thrives on those ballads that shout confidence such as "I Want You" that echoes one of soul music's underground sensations, Shirley Brown. Staying locked into confidence, "Complicated" delves into the unapologetic desires in craving the love and the willingness to give it all. "Put It on Me" fuels the power in power ballads with the trademark piano hooks in a forgive yet never forget perspective of a relationship full of past disrespect and heartbreak.
A definite highlight belongs to the title track that poignantly sorts out the unfortunate topic of social injustices. The reverberating feedback of the electric piano successfully seals the storyline's intention.
If there were a downfall, occasionally James seems to hold back on a track or two. Otherwise, there are a lot of must hears that comprise See Me where her voice still reigns like a surefire soul talent should.
By Peggy Oliver
The Urban Music Scene