by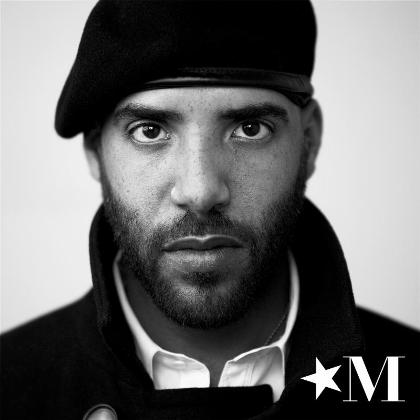 Miles Mosley
Uprising
(Fat Beats)
A Record Reflection by A. Scott Galloway
"There's more to life than being alive" – Miles Mosley (from "Sky High")
EPIC is the vibration when it comes to anything emanating out of the West Coast Get Down (WCGD) compound out of Los Angeles. Miles Mosley – singer, electric and acoustic bassist, composer and arranger – is the latest artist to drop his grandly presented musings of the everyYOUNGman for bohemian orchestra of horns, strings, choir and Soul-Jazz Fusion band. The result plays like The Southern California Black Tabernacle Orchestra resonating in Jah, featuring key players such as saxophonist Kamasi Washington, trombonist Ryan Porter, drummer Tony Austin and pianist Cameron Graves…among many others.
The album title Uprising can easily be interpreted as a nod to Bob Marley & The Wailers' album of the same name – the band's final offering before its leader made his gone too soon transition from the planet. The thoughtfulness and righteous earthly uplift of Mosley pieces "Young Lion," "Abraham," "heartbreaking Efforts" and "Shadow of a Doubt" indeed play out as him gamely taking up the baton to the soundtrack of his own symphonic amen posse. "I'm a flawed man in a flawed world," Miles cries in "More Than This"…and yet the pieces always ultimately pivot on positivity from strengths of ancestry and inner fortitude…all the while the music reflecting influences from Bootsy Collins to Steely Dan…sometimes within the same song ("Reap a Soul").
It is albums such as Miles Mosley's Uprising that we can point to with pride and confirmation that intelligent and purposed soul music is indeed still being made, and is more than worthy of airplay and an international audience that hears it – not only with their ears but with hearts and spirits engaged.
A. Scott Galloway
Music Editor
The Urban Music Scene
Sunday March 5, 2017