Ohio Players Set Hollywood Bowl On Fire Opening For Dave Koz and Larry Graham
by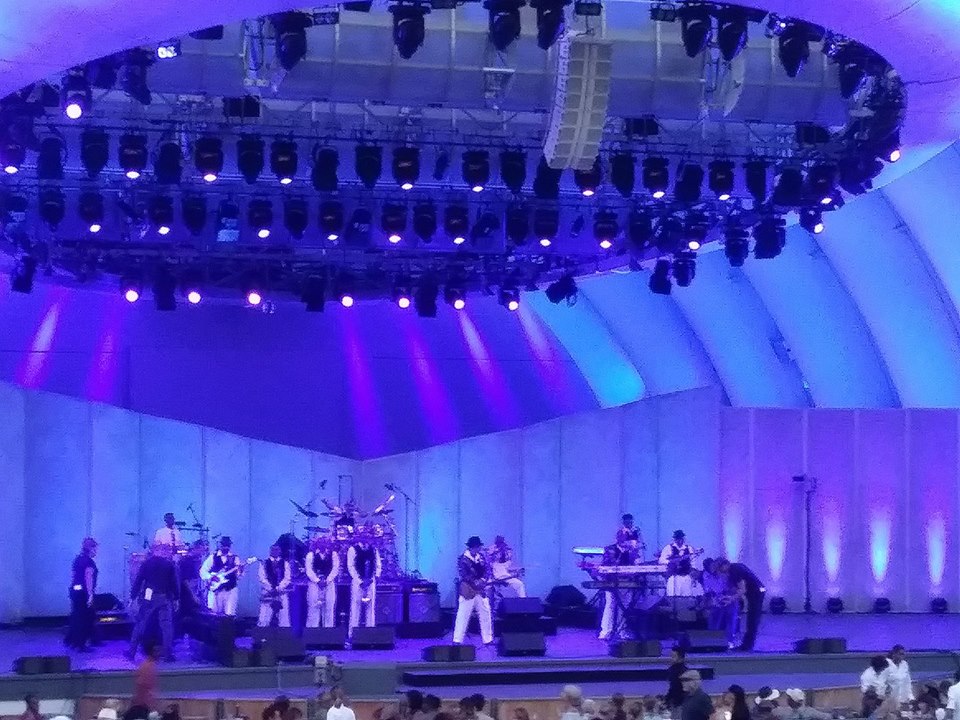 Dave Koz & Larry Graham Come Out Smokin' But OHIO Players Bring The FIRE – "Smooth Summer Jazz" at Hollywood Bowl – Sunday August 20, 2017
Concert Reflections and Photographs by A. Scott Galloway
I have to fess up, I thought saxophonist Dave Koz was just another smooth jazz softie. He started out proving me right when he opened his headlining set with the Judy Garland evergreen "Over the Rainbow," tongue-in-cheekily "overblown" to my expectation. But a funky thing happened at the big finish. Koz dove head first into an instrumental resembling Earth Wind & Fire's "Getaway" and elementally never looked back! Fronting a crack band featuring keyboardist Greg Phillinganes, guitarist Randy Jacobs, bassist Bill Sharpe and drummer Dave Hooper, he rocked the Hollywood Bowl to its core – especially on a burn through Stevie Wonder's "Higher Ground." Koz also benefitted from a little help from his friends – friends that happened to be two of the greatest names in Soul music: Funk bassist supreme Larry Graham and singer/songwriter extraordinaire Valerie Simpson. Valerie sang her Ashford & Simpson smash "Solid" followed by a medley of gems she co-wrote with late husband Nickolas Ashford at Motown in the `60s/`70s, gamely ushering the audience down memory lane to the cross-section of sing-a-long Heaven. Meanwhile Brother Graham, resplendent in a blinding white suit and hat, marched through the audience to the stage funkin' out on a medley of songs he made famous as a member of Sly & The Family Stone, then detoured into his own group Graham Central Station's "The Jam" – the latter all-too-short. Surprisingly, he scored the sweetest crowd singing moment of the night when they picked up the final chorus of his pop-crossover ballad "One in a Million," the Sam Dees-penned wedding song that just won't go away. And still he had two more aces up his sleeve: a surprise rendition of "Purple Rain" (with some goosebumps raising background vocals by Ashling "Biscuit" Cole) dedicated to his dearly departed brother in Jehovah, Prince, followed by the thumpin' show closer "Thank You (Falletinme Be Mice Elf Agin)."
Also in Koz's set was a short showcase for singer Kenny Lattimore who debuted a new single entitled "Push" in an Aaron Neville falsetto vein.
Funk-Jazz legends the Ohio Players came very close to stealing the night out from under Koz. Now led by fearless drummer James "Diamond" Williams, the brand of the band has been incinerating audiences since the `60s. Special this night for longtime fans was the presence of indispensable keyboardist/vocalist/arranger Billy Beck – a key member from The Players' superstar `70s incarnation who has inexplicably been in and out over the decades. When he is in, it gives the Players a winning edge. Along with rhythm guitarist Chet Willis, percussionist Kuumba Jones and long-standing bassist Dorwin Dortch, the band is completed by a quartet of horns, two guitarists and a second keyboardist – all rehearsed to polished tightness to serve the legacy proper. As Diamond adamantly proclaimed, perched above them all on his drum throne, "There are no samplers, computer tracks, Auto-tune or any of that B.S. on our stage! Everything you hear is all the way live!" Ohio Players had the crowd on its feet for much of its set, especially salacious fare such as "Skin Tight" and "Love Rollercoaster." Their scaled down set also included quick snatches of earlier works "Pain" and the signature "Funky Worm." However, it was on the classic slow jams "Heaven Must Be Like This" and "I Want to Be Free" that the band's late star front man, Leroy "Sugarfoot" Bonner, was painfully absent and woefully irreplaceable, though it was nice that the cat who sang them gave "Sugar" a sincere shout out. Fans waved their lit smart phones, held them high and kept them there for the finale meltdown of "Fire" – arguably the high-point of the night.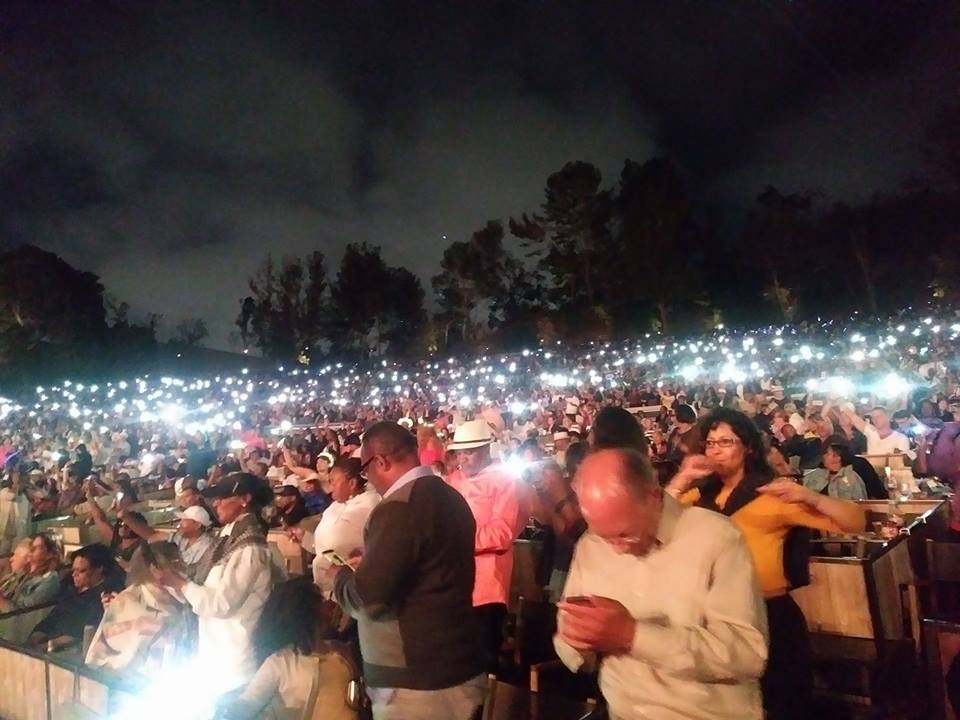 The show was opened by female newcomer Morgan James, a young white powerhouse with a lot of soul who peaked with her gender-bending version of Peter Gabriel's "Sledgehammer." And the smooth jazz of the show's namesake was handled by all-star trio EPK – saxophonist Euge Groove, guitarist Peter White and keyboardist Keiko Matsui – which performed a combination of originals and covers that swung from Stevie Wonder's "Do I Do" (pretty good) to Grover Washington Jr.'s "Mister Magic" (anemically deconstructed). When a smooth jazz band sinks to starting a booty twerking contest (with a band member's CD as the sole prize) followed by an all-out blow out of the house sound system, things can only get better. Thankfully, they did.
A. Scott Galloway
Music Editor
The Urban Music Scene
August 26, 2017