Playboy Jazz Festival Celebrates 40th Anniversary at The Hollywood Bowl

by A. Scott Galloway

Under clear blue skies, 80-degree temps with a sweet breeze blowin' on both days, the "Playboy Jazz Festival" celebrated its 40th anniversary with days split almost squarely between World Music leaning on Saturday and Jazz on Sunday.

Saturday June 9 began with the traditional Los Angeles County High School For The Arts Jazz of promising young students followed by Columbian party band Monsieur Perine'. Things got really interesting when blind 17 year-old organ prodigy Matthew Whitaker and his trio wowed the crowd with the passionate and eclectic set list of his original "Play it Back," the `60s pop hit "More Today Than Yesterday" by Spiral Staircase made famous on the jazz side by Charles Earland, the Brazilian gem "Mais Que Nada," John Coltrane's "A Love Supreme," and the finale of a dual medley of Earth Wind and Fire's "In the Stone/September" with Stevie Wonder's "As/I Wish" – what a prodigious talent and people-pleaser.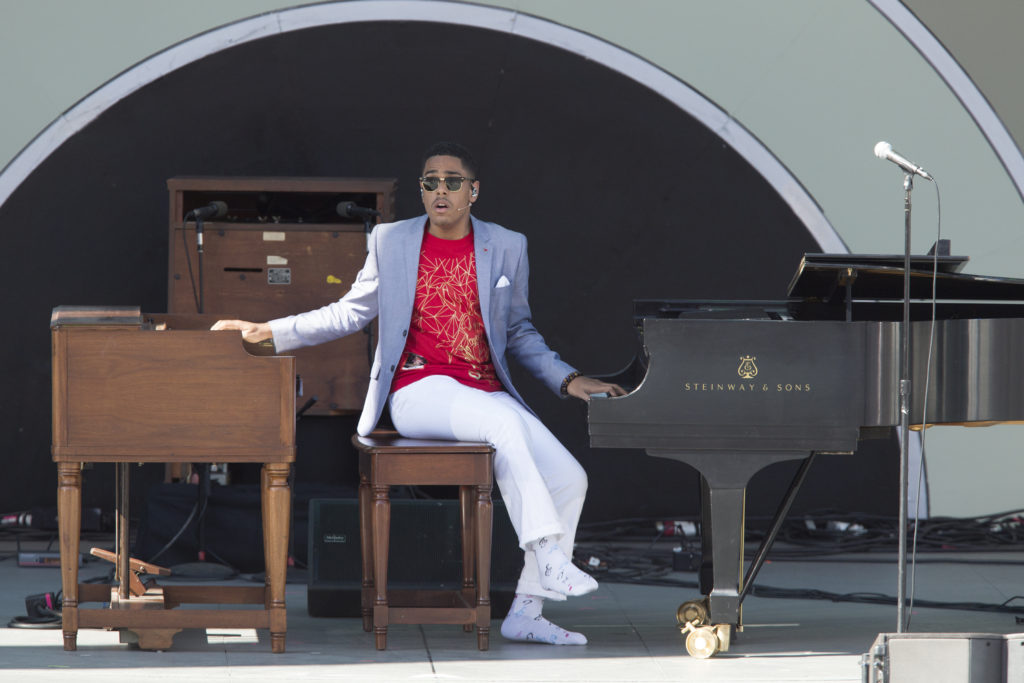 Matthew Whitaker