Musicologist A. Scott Galloway Reflects on the Last Concert He Experienced Before the COVID-19 Crisis Lockdown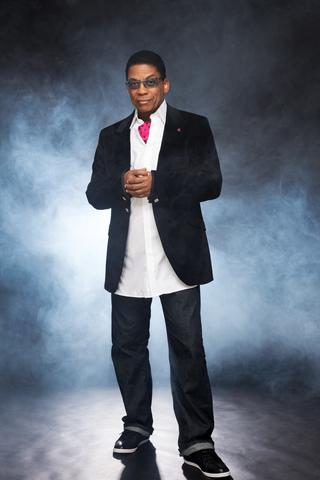 Herbie Hancock Symphonically Reimagines the Possibilities of His Civil Rights Era Compositions "I Have a Dream" & "Ostinato" with Gustavo Dudamel and The Los Angeles Philharmonic
by A. Scott Galloway
On Thursday March 5th, a day I was not in the best of health, I dragged myself downtown to Disney Hall to see a Herbie Hancock concert.
Now, at 55 years old, I have had the good fortune to have seen Mr. Hancock plenty of times over the years all over southern California. So why would I endure the pain and discomfort of getting to the venue where I was, blessedly, wheelchaired from the car all the way to my seat and back? Because Hancock was revisiting two of the most profoundly inspired works of his extensive catalog dedicated respectively to civil rights era icons Rev. Dr. Martin Luther King Jr. and Angela Davis: "I Have a Dream" (from his seventh and final LP for Blue Note Records, The Prisoner – 1968) and "Ostinato" (the first of two landmark albums by his Afro-conscious sextet Mwandishi – 1971). Thanks to my father, I have been deeply aware of the former since the year of its release. And I was turned on to the latter a few years after its release by a cherished mentor friend. Outright paralysis was the only way I'd miss seeing these songs that have uplifted my spirit for decades performed live reworked into symphonic pieces in collaboration with conductor Gustavo Dudamel, Music & Artistic Director of The Los Angeles Philharmonic.
The program was part of a larger series of concerts under the banner "Power to the People!" that was co-curated by Hancock and Dudamel that picks up the baton of activism and social awareness through music about issues pertaining to the world. Artists participating in other concerts included art rocker Patti Smith and 25-time Latin Grammy winner Residente' of Puerto Rico.
The first half of my concert began with two pieces by female composers. The first, "Banner," is by Jessie Montgomery, an acclaimed composer, violinist and educator from the Lower East Side of Manhattan. "Banner" is an extension of a previous piece she was commissioned to write honoring the election of Barack Obama entitled "Anthem" that wove together elements of "The Star-Spangled Banner" and "Lift Ev'ry Voice and Sing" to create a new theme. While "Banner" focused more squarely on TSSB, it was a rousingly percussive piece, heavily influenced by marching band form, highlighted by a section where the double basses put down their bows and beat the hollow bodies of their instruments in counterpoint to the snare drum section on the other side of the room to dynamic effect.
The second piece was by composer/pianist Courtney Bryant, a New Orleans-native whose music is described as "in conversation with various musical genres including Jazz as well as gospel, spirituals and hymns." Her piece, "White Gleam of Our Bright Star," is a musical meditation on the themes of sister/brotherhood, freedom and equality. Citing, among others, James Baldwin in her thinking on "the potential of what America can be at its best," she created a work of breezy floating beauty and harmony highlighted by gorgeous seamless handoffs between the wind and string sections that were absolutely heaven to the ears in acoustically immaculate Disney Hall. The composer was present this night and came down to the stage to receive a sweet ovation and roses at her piece's conclusion.
The third and final short selection of the first half was composed by jazz legend Wayne Shorter and entitled "Aurora" – a piece he started when he was 19 years-old (around 1952), not returning to it to complete in until 2009 – ultimately as the climactic movement of a larger piece entitled "The Rock Cries Out To Us Today" – the backdrop for a revival of the poem that Maya Angelou wrote for President Bill Clinton's inauguration. The piece was premiered in 2010 featuring lead soprano vocalist Renee Fleming. For this evening's concert, recent Julliard graduate Mikaela Bennett was the soprano and delivered a thrilling reading highlighted by dramatic dips and falls in counterpoint to the orchestra, concluding with a triumphant crescendo. Mr. Shorter, in a wheelchair, was present in the front section of the hall and was given a standing ovation upon his acknowledgement.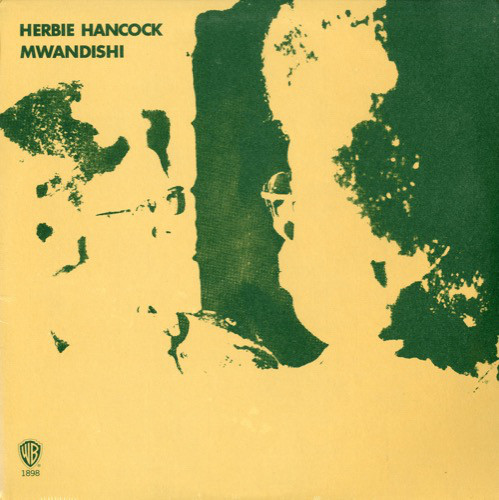 The Hancock main event in the second half was a balm and a blissful revelation to behold. Beginning with "Ostinato (Suite for Angela)," what was originally scored for Hancock's early `70s Mwandishi septet (Fender Rhodes, bass, drums, percussion, bass clarinet, trombone and trumpet) was, this night, royally expanded for 3 flutes, 2 oboes, English horn, 2 clarinets, bass clarinet, 2 bassoons, contrabassoon, 4 horns, 3 trumpets, 3 trombones, tuba, harp, strings, timpani, percussion (bass drum, cowbell, shaker, tambourine, tam-tam and triangle – played by stalwart Alex Acuna – a joy to watch here) plus a jazz quintet of piano, guitar, bass, drums and keyboards. The sheer majesty of the instrumentation, the elongated winding of the odd 15/8 time signature and the shifting dynamics made it a joy for those who already know the piece to follow. We thrilled to surprise after surprise with the new wrinkles yet proudly grooved along to the righteous rebel rhythm that has become a part of our very heartbeat/march beat and DNA. Anyone experiencing the piece for the first time may have left frustrated as there is no recorded document of it in this form…yet – but the original will surely suffice.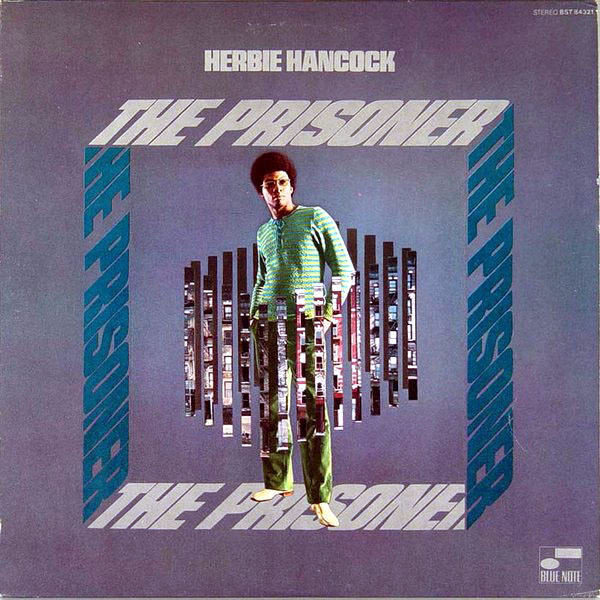 Next came the more languid, peace-broadcasting bossa nova feel of the King-inspired "I Have a Dream" – described in the program as "airily optimistic." This piece, one of four composed in meditation of Dr, King on the memorial album The Prisoner, has always sounded to this listener like the spirit of King walking a through-line of peace, unity and equality through a minefield of road blocks, bombs and adversities – his faith, inner fortitude and conscientious leadership steadily guiding him through. The piece originated pretty much as a straight Brazilian-lilted piece (as heard in outtakes of Hancock trying it out in the studio with the Miles Davis Quintet) before King was assassinated in 1968. After King's diabolical murder, Hancock wove in more-fiery rise and fall dynamics which, this night with the orchestra, were heart-stilling and unshakable in memoriam.
With the scheduled program now complete, on a normal night this would have been enough in and of itself. But Hancock could not resist the people-pleasing possibilities of giving his all-star quintet of Vinnie Colaiuta on drums, James Genus on bass, Lionel Loueke on guitar/vocals and Terrace Martin on 2nd keys/sax some open celestial territory to traverse. Strapping on his signature walk around keyboard and Impishly announcing, "Let's visit the universe," Hancock accomplished this brilliantly through a loose, long and winding medley of his more atmospheric jazz-funk fusion pieces "Textures" (1980), "Butterfly" (1974) and the juggernaut "Chameleon" (1973) – giving those, who remained, particularly the more classically-inclined, a taste of his world-renowned interstellar musical explorations.
As the last concert this writer was able to experience before our current COVID-19 crisis lockdown, Herbie Hancock & Gustavo Dudamel's "Power to the People!" event was a mind, body and soul expanding experience.
A. Scott Galloway
April 12, 2020