Gabrielle | Under My Skin
by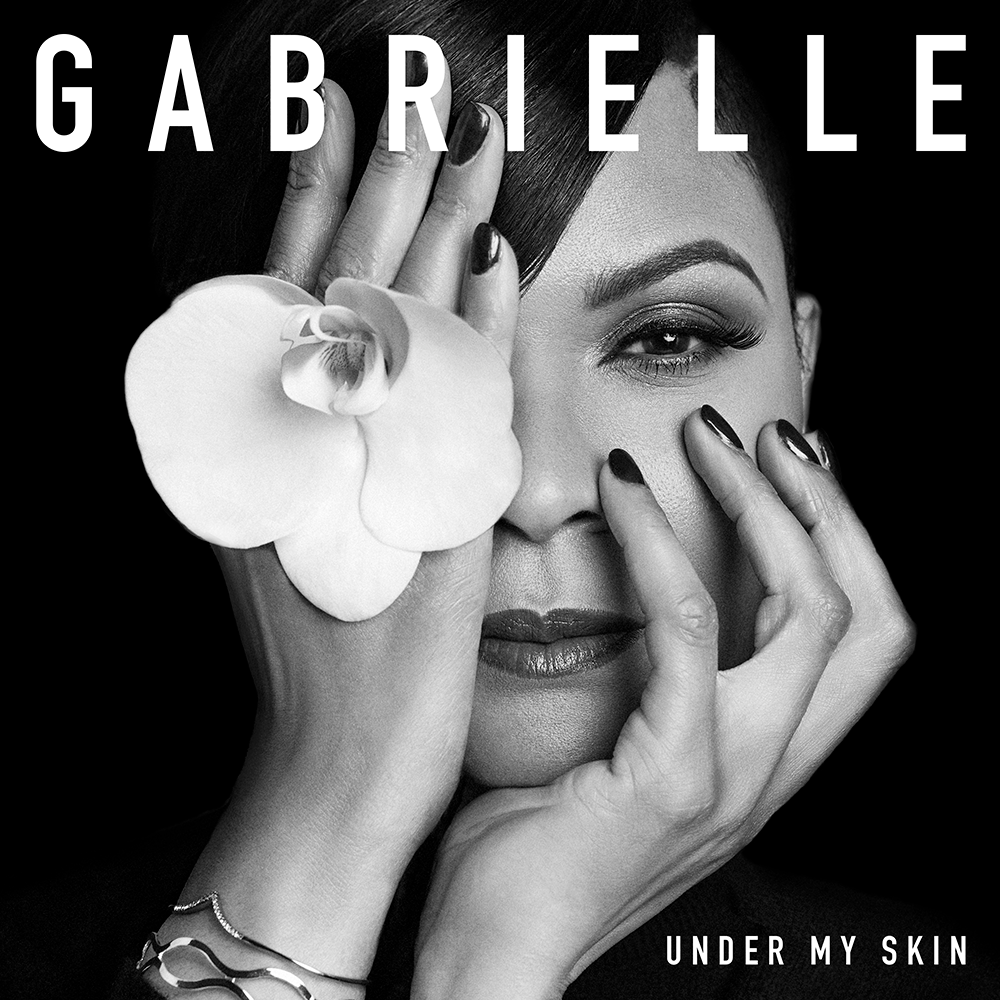 Pop/Soul Stylist Gabrielle Celebrates 25 Years in Making Music with a Brand New CD, Under My Skin
by Peggy Oliver
Sometimes it is good for the artistry soul to take recording hiatuses in reflecting their career direction or rediscovering their groove. Even the hard working, constantly charting artists such as Gabrielle take advantage to regroup, in this case eleven years since her last release, Always. From a singer who has earned a strong fan base since her extraordinary hit, "Dreams," achieved multi-platinum status, Gabrielle is now celebrating 25 years in the music industry. For her debut CD in 1993, Find Your Way, Gabrielle won the Female Breakthrough Artist at the Brit Awards. That breakthrough was not just a flash in the pan as all five of her CD's charted in the U.K. top 10, along with international success in several countries and an ultimate concert highlight performing for Nelson Mandela. Gabrielle's tender soulful voice also scored a soundtrack mega-hit "Out of Reach" from Bridget Jones's Diary.
Though Gabrielle's voice does not usually overpower the listener, her easy-going, yet confident vocal approach carries plenty of weight on its own. Her latest release, Under My Skin is no exception, as Gabrielle shares songs from a deep personal place, decorated by much of the same Brit pop/soul textures that drove her entire body of work.
The bouncy title track speaks of finding the right relationship chemistry. With a Motown-shaded backdrop, "Thank You" confirms gratitude for simply being in love while the debut single, "Show Me," elevates the relationship one step further by testing the trust factor.
There is a slight issue with the empowering "Stronger," which runs a bit aground in the chorus due to the orchestrations and backing voices drowning out Gabrielle's lead. However, these oversights are very few and far between. In fact, Under My Skin pulls off a risk or two that shifts from Gabrielle's trademark nineties' vibe.
"Put Up A Fight," about persevering through the tough times, is anchored by acoustic guitar and a nice catchy atmospheric arrangement. Another welcome change of pace comes from the vibrant "Shine," sprinkling rock and gospel elements. As for engaging storylines, "Signs" explores one who is trying to figure what is on their mind, delicately layered with electric and acoustic guitars, keys and squishy drums. Despite touring all these years in between recording projects, the hiatus certainly helped Gabrielle in delivering fresh goods for Under My Skin without much compromising her unique artistry. Four and a half out of five stars.
Peggy Oliver
The Urban Music Scene