by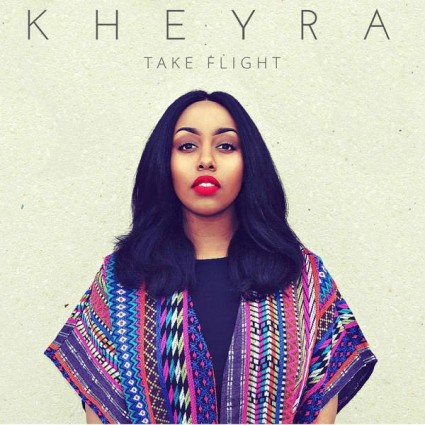 Kheyra | Take Flight
by Brent Faulkner
It was a sad day when the neo-soul movement died… hold up – did it ever really die? Nope! While neo-soul has faded from being a propelling force in contemporary R&B circles, those dedicated to style continue to feature it as part of their music. R&B newcomer Kheyra is one of those who's music not only embraces contemporary R&B styles, but also keeps neo-soul alive and kicking! The Missourian's debut album Take Flight can best be described as a soulful album with one foot in the door of the past and another in present. Does it work out? Most definitely! Take Flight is among the year's purest, most authentic R&B albums. And by the way, don't let Kheyra's youth deceive you – she's been singing, songwriting and developing her craft from a young age, and she opened for contemporary R&B standout Jhené Aiko. Is she the real deal? Totally, and Take Flight provides the evidence!
Throughout the album, Kheyra sings her face off; there are no half-hearted, inauthentic, or incomplete performances. "That Somebody's You" commences Flight steadily and excellently. The biggest pro are Kheyra's distinct pipes, which possess an excellent bite and ripeness about them. She doesn't stop there as "Time Machine" later embraces the 80s R&B sound and ranking among the set's most exuberant performances. Though it's 'vintage,' "Time Machine" is hip; that ugly word anachronistic in no way affects this standout. Later on, "American Dream" benefits from incorporating a soul sample into its production, serving as a catalyst for Kheyra's vocal fire. Not only is it patriotic, it's drenched with positivity and genuineness. In step with the neo-funk and funk revivalist movement, "Love Me Back" is notable thanks to its feel-good, "makes you wanna step" groove.
There's even more decadent goodness to be found on Take Flight – think of it as a delicatessen! Kheyra's definitely an "all star" on "All Star Day," a cut where those magnificent biting vocals are at their best, coupled with the production. Likewise, "Pocket Full Of Kisses" nails tasteful grown-n-sexy R&B, with its 'tastefulness' being a rarity in 2015. Next, throw in some compelling, legit jazzier moments by way of "Distinctive Combination" and "Can I Be With You." Both tracks find Kheyra emulating vocals idiomatic of jazz – unsurprising considering Kheyra cites jazz vocal great Ella Fitzgerald and the multifaceted Natalie Cole among musical inspirations. "Distinctive Combination" is fully committed to urban tradition, but its jazz cues show natural, effortless crossover. So much to like about this effort, sigh!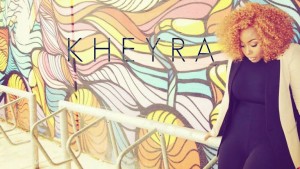 Throughout the illustrious course of Take Flight, Kheyra delivers nothing short of a well-rounded R&B effort. By all means, Kheyra is the full pull package, and Take Flight exemplifies this talented artist "taking" her "flight" to stardom. There's little to nitpick about the effort, maybe save for its duration. That said "the more Kheyra, the better," right? Take Flight may not be the year's most buzzed about R&B album, but it should definitely serve as a conversation piece in urban music circles. Can you go wrong blending old school virtues and new school swag? Of course not! Kheyra does her thing, no questions asked!
Brent Faulkner
The Urban Music Scene