Poncho Sanchez | Trane's Delight
by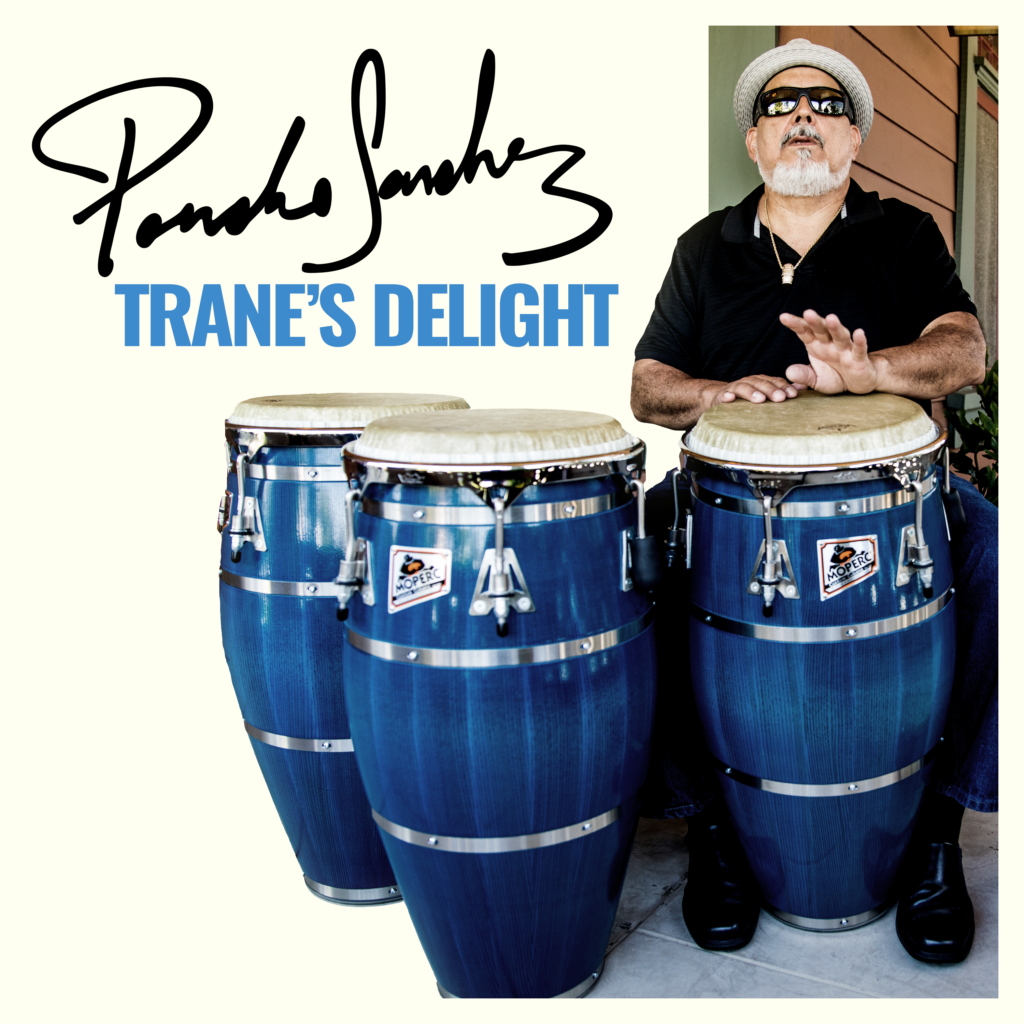 Latin jazz veteran Poncho Sanchez returns to the studio after a 7 year absence with Trane's Delight, a hearty thank you to his hero, jazz pioneer John Coltrane
The love affair was launched when he was only 11 years – staring intently at John Coltrane's self-titled 1962 album. After he saved some money to make that monumental purchase, Poncho Sanchez gathered his drums and congas and played along with the album that guided his musical spirit. All in all, it turns out Sanchez has turned out to be quite the Latin jazz legend with a remarkable 37 years logged in at Concord Picante. Furthermore, it is appropriately fitting where a legend sends a thank you bouquet to Coltrane, a groundbreaker who brought a mighty voice to modern jazz in the sixties and beyond.
Although the latest offering from multi-Grammy winning Sanchez, Trane's Delight, unquestionably passes on utmost respect for the iconic saxophonist, there is an appealing mix encompassing this thank you letter. From three of Coltrane's signature compositions to several original and previous work by jazz giants in their own right zeroing in on his progressive artistry, Trane's Delight features Sanchez' stellar backing band led by musical director, Francisco Torres. Of course, the Latin kick is in effect with a cha-cha perspective of "Blue Train" that feasts on blues filled solos and the super frantic arrangement propelling "Giant Steps," a challenge for the jazz musician's ultimate melodic and improvisational skills. Speaking of frantic, "Yam'mote" rolls in that sizzling Latin pocket with some funk sprinkled in. Then there are soulful traces gracing the Hubert Laws piece, "Soul Bourgeoisie." The 6/8 time "Sube," written by pianist Andy Langham, drops an African kalimba canvas played by Sanchez' longtime friend, Cornelius Alfredo Duncan, Jr.
Though most of Trane's Delight soaks in the up-tempo, Sanchez shows off the elegant side, one of particular note being the cool jazz-frosted, "The Feeling of Jazz," originally recorded by Coltrane and composer Duke Ellington in 1963. Overall, "Trane's Delight" lives up to its title as Sanchez and the two man percussion line of Joey DeLeon and Giancarlo Anderson, pianist Langham, and Torres, Ron Blake and Robert Hardt handling the brass rightfully honor a jazz legend with Latin jazz delights. Five out of five stars.
Peggy Oliver
The Urban Music Scene