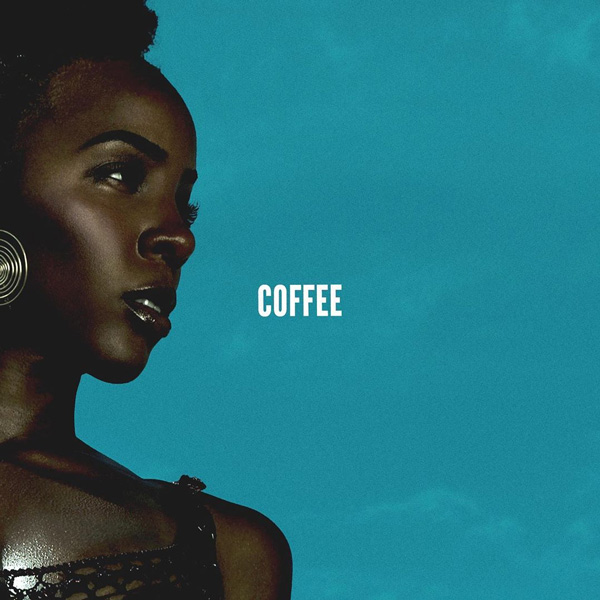 Kelly Rowland
"Coffee"
(KTR)
A Record Reflection by A. Scott Galloway
Apparently, the best part of waking up for original Destiny's Child member Kelly Rowland is a piping hot combo of coffee and come hither! Rowland just dropped a steamy new video/single "Coffee," the video for which celebrates the beauty of Black women in their all-natural glories of shade, complexion and hue, while the song capes for starting the day with a level measure of morning sex that makes you feel grrrrrreat all day until you return home for a nightcap.
"Coffee" was penned by Syd from The Internet and produced by Kosine of Da Internz. The track has a gently percolating percussive feel wedded to dreamy chords and a vocal drenched in seductive echo from Rowland. The lyrics are loaded with double-entendres for breakfast as sex being the most important meal of the day and how her lovin' will either put her man back to sleep with a smile or amp him up for the best day/week ever. Clocking in at barely 2 minutes, the vibe feels as if it didn't take Kelly long to persuasively make her case, thus freeing her up to get down to the task at hand.
Most people will see the song before they hear it thanks to the sun-drenched video which Kelly co-directed with Steven Gomillion. Shot off the coast of a Caribbean island, it is a retina sizzler of minimal choreography but maximum eye candy, highlighted by Rowland in a series of see through swimwear items that beautifully shows off her athletic build and the duo tones of her décolletage. Sensual yet tasteful, it is a video that women and men will appreciate and admire.
No word yet as to whether "Coffee" is a one-off single or the lead-off for what will be singer-turned-actress Rowland's fifth solo album (her first since 2013's Talk A Good Game).
A. Scott Galloway
April 20, 2020