by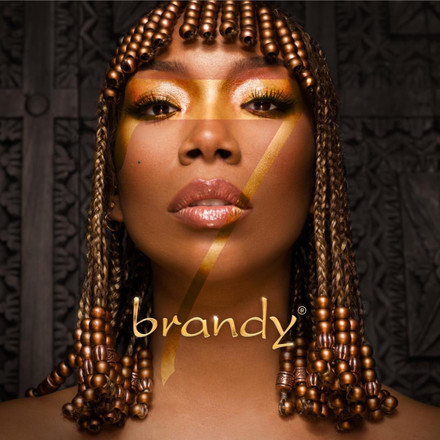 Brandy | B7
by Brent Faulkner
There is only one Brandy Norwood, period. The Grammy-winning, mononymous R&B singer, who started in the game as a teen, possesses an expressive, timeless voice that's truly distinct from everybody else. The minute you hear those raspy, smoky pipes, you know that it's Brandy that you're listening to. After nearly an eight-year hiatus, she's back with her seventh studio album, B7. B7 marks Brandy's first independently released solo album after years of releasing via a major label. Sometimes the shift from major to indie can truly alter the sound of an album. In this particular case, B7 is very much characteristic of the Brandy we truly know and love. Here, her artistry isn't compromised in the least. B7 features production from DJ Camper, LaShawn Daniels, Alonzo "Lonnie" Smalls II among others with Brandy serving as a producer throughout as well.
More often than not, B7 offers its fair share of bops. Opener "Saving All My Love" unleashes gorgeous vocal layers that certify it as a 'vibe' without question. The song finds Brandy addressing her hiatus with heartache being chief amongst reasons – perfect fuel for the fire! While it arguably takes a couple of listens to fully resonate and sink in, once it does, "Saving All My Love" is sure to be a favorite. She continues her cool, expressive approach on "Rather Be." Chill she may be, she still spells out her intentions, even bringing more bite to the vocals, specifically the ad-libs. The lyrics, "I'd rather be kissing you, baby" leave no room for error as Norwood sings about 'feeling some type of way' about him.
There are plenty more songs worth noting. The five-minute-plus "Borderline" is 'kind of a big deal.' The record shines thanks to continual ripe vocals, big personality, and smooth production. Further down the track list, Brandy embraces a more modern R&B sound on promo single "Baby Mama." "Baby Mama" not only enlists Grammy-winning rapper Chance the Rapper, but also features hip-hop infused production courtesy of Hit-Boy. Commercial through and through, the quality of the record isn't sacrificed in the least. She duets marvelously with another Grammy winner, Daniel Caesar, on "Love Again." "Love Again" reappears from Caesar's 2019 album (CASE STUDY 01) but marks as a fine addition and reprisal to this album. That vocal chemistry – spot on! B7 concludes with one of its best, "Bye BiPolar." Here, Norwood is brutally honest – profane actually – regarding her mental state as well as bad love. Her pain is the listener's gain, at least from a musical perspective.
More often than not, Brandy hits all of the right notes on B7. Perhaps characterizing her seventh LP as a tour de force would be an overstatement. That said, there are more than enough highlights to make B7 a surefire winning comeback, particularly if you're that R&B fan longing for that solid, unapologetically R&B album. Mark my words, you won't leave this comeback disappointed. Vibes, vibes, vibes!
Brent Faulkner
The Urban Music Scene