Raphael Saadiq | Jimmy Lee
by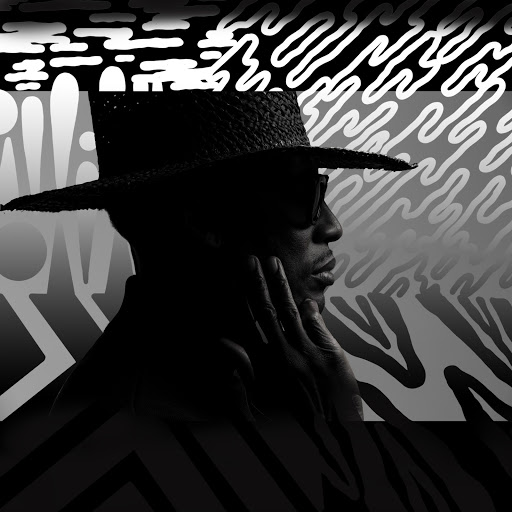 Raphael Saadiq | Jimmy Lee
Following an eight-year hiatus between albums, the legendary R&B musician, Raphael Saadiq, drops an album for the ages with Jimmy Lee
Raphael Saadiq is undoubtedly one of the biggest and most notable musicians when it comes to R&B music. His style of R&B often incorporates elements of the past, embracing retro and neo-soul sub-styles, while also exhibiting freshness and progressiveness. Saadiq has experienced quite the decorated career as a lead vocalist and bassist of the 80s/90s Grammy-nominated R&B collective Tony! Toni! Toné!, before assembling his own brilliant solo career. Additionally, he's been, and remains, a highly coveted collaborator, co-writing and producing hits for others, including his only Grammy win to date for his role as a co-writer on the Erykah Badu gem, "Love of My Life (An Ode to Hip Hop)." After a lengthy hiatus of eight years, Saadiq returns with an album that was definitely 'worth the wait,' Jimmy Lee. The follow-up to his previous, 'home run' effort, Stone Rollin' (2011), is named after his brother, who had AIDS, and ultimately died of a heroin overdose. Saadiq writes or co-writes and produces or co-produces every song on this epic R&B album.
Raphael Saadiq makes no missteps on Jimmy Lee – it's truly consistent from start to finish. That said, there are some awesome songs, many of which could duel it out for the title of 'crowning achievement.' "Glory to the Veins," for example, magnificently fuses urban contemporary and contemporary jazz, tapping pianist Ernest Turner for some stunning contributions. The cut is dark and enigmatic and finds Saadiq directly referencing his brother's AIDS diagnosis. Notably, in line with the majority of the album, spirituality plays a sizable role, particularly when he sings, "God, help me to find me." Previously on the album, Saadiq petitions to 'The Most High' on the tone-setting opener, "Sinner's Prayer" ("God / Help me make it… / When the sinner is praying / God / Will you hear it?"), while referencing faith on the superb "I'm Feeling Love," as well as the Reverend E. Baker feature, "Belongs to God."
"Glory to the Veins" has a legit argument for the crowning achievement, but arguably the biggest, most transcendent socially conscious statement arrives on "Rikers Island." As 'funked-out' and infectious as this retro-soul cut is, it's the message behind it that carries the most weight. Raphael Saadiq speaks directly to the black male incarceration problem in Rikers Island Correctional Facility, a prison that has been denounced by everybody. That said, the transcendence comes as Saadiq is reference the country-wide incarceration problem with black males, and the effects that it has on families, which isn't specific only to Rikers Island. Clearly, he's passionate about this topic, including an awesome follow-up, "Rikers Island Redux," assisted by Daniel J. Watts.
"Glory to the Veins" and "Rikers Islands" are key moments on Jimmy Lee, but so many more contemporary classics make this one of the best R&B albums of 2019. "So Ready" is easily one of the funkiest records of the year, with a groove and bass line that is irresistibly delicious. That doesn't even cover the sensational, energetic vocal performance. There's also the magnificent "Something Keeps Calling," where the character has the weight of the world on his shoulders, yet seems to find optimism, and seeks spiritual guidance (again, spirituality is a key component of Jimmy Lee). Kendrick Lamar even appears on the closing cut, "Rearview," which reflects on the state of life. Jimmy Lee thrives thanks to the musicianship of the legendary Raphael Saadiq (musically and vocally), as well as on-point songwriting, and socially relevant themes. This is a 40-minute LP you're sure to have on repeat.
Brent Faulkner
The Urban Music Scene.com
Follow Brent on his current blog "The Musical Hype" by clicking HERE.