Sophisticated Soul Singer Will Downing Salutes Baritone Vocal Classics On Romantique Part 2
by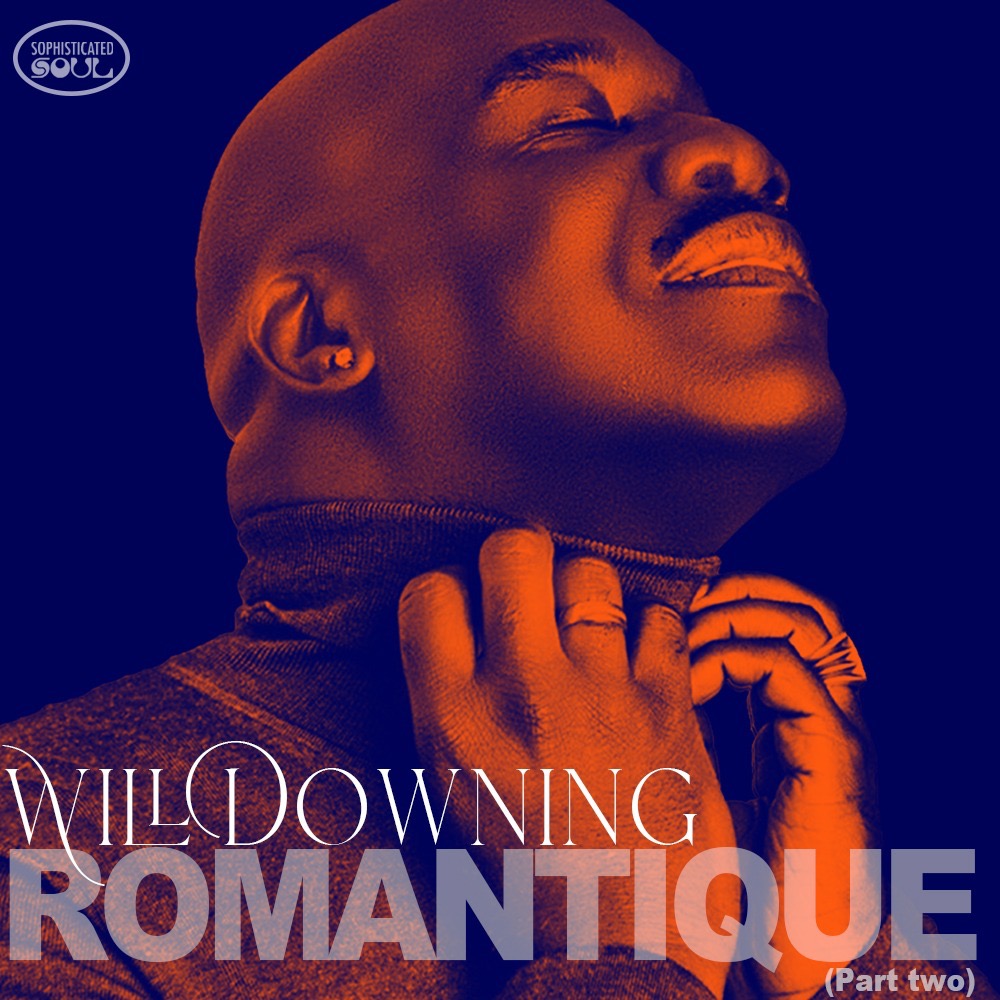 Will Downing
Romantique: Part 2 (EP)
(Sophisticated Soul)
A Record Reflection by A. Scott Galloway
Marking his awe-inspiring 22nd release since he began recording as a solo artist back in 1988, Will Downing focuses his attention on favorite songs originated by baritone vocalists such as Larry Graham and Barry White along with two original compositions to comprise his latest 6-song EP, Romantique Part 2. To the ear of this writer, who has been writing about Downing since his career began, he absolutely nailed 5 of the 6 numbers. I break them down as follows.
The biggest surprise is that I saw the title "Lady Love" and assumed it was going to be a cover of the 1977 hit by Lou Rawls: most certainly a soulful baritone. Turns out that the "Lady Love" Brother Downing covered is the pioneering Quiet Storm 'classique' by Caribbean jazz man Jon Lucien from 1973. Downing adds rhythmic pizzazz to the sensual sheets-rumpler with acoustic guitar and percussion (Pablo Baptista), giving the song a fresh feel singular to Downing's modern approach.
Another pleasant surprise is how he tackled "One in a Million You," the Sam Dees composition made famous as the relaunch of Larry Graham's career from leader of sanctified funkateers Graham Central Station into a solo crooning love man back in 1980. The song is a standard now that many people loved though I was not one of them because I felt Graham laid the weight of his voice on a little bit too thick. Downing makes the song more earthy and believable by balancing his reading with both baritone and falsetto flights that broaden the dynamic range of the performance and thus the impact of the lyric. Kudos.
The third and final of the surprises is a warm and wonderful version of Brook Benton's timeless standard "Rainy Night in Georgia," penned by Tony Joe White. First of all, this song is so good and drenched in nostalgic vibrations that there are so many great versions of it already – from Ray Charles to Randy Crawford. Downing falls into the vibe as if it were a down pillow couched in tasteful orchestration and harmonica.
Will's two new originals are especially strong. The current single, "Ready, Willing and Able" is a tight and sexy rumination about communication that he collaborated on with the album's co-producer, guitarist Randy Bowland (Gerald Levert) that grooves with a soulful lightly jazzy feel. Also strong is the bass-driven "Close to You" which is all about lingering in love's embrace for as long as possible – non-stop uninterrupted romance. Folks can get their step on to this, too.
That leaves Will's album-opening cover of Maestro Barry White's "It's Ecstasy When You Lay Down Next to Me" from `77. This one is problematic because Will kept the arrangement the exact same as Barry's which is a recipe for failure when you consider that Mr. White delivered his classic with so much attitude and offhanded bravado backed by the horns and strings of his Love Unlimited Orchestra which he had fine tuned into an air-tight swingin' machine. Reprising such a classic with synthesizers and drum machines is not going to cut it, and Downing himself doesn't even sound duly inspired because he simply was not operating with all the right equipment.
Overall, Romantique Part 2 is an exceptionally strong offering from "Prince of Sophisticated Soul" Will Downing, one of Black music's most deservedly winning survivors. Just start your streaming on track 2.
– A. Scott Galloway