by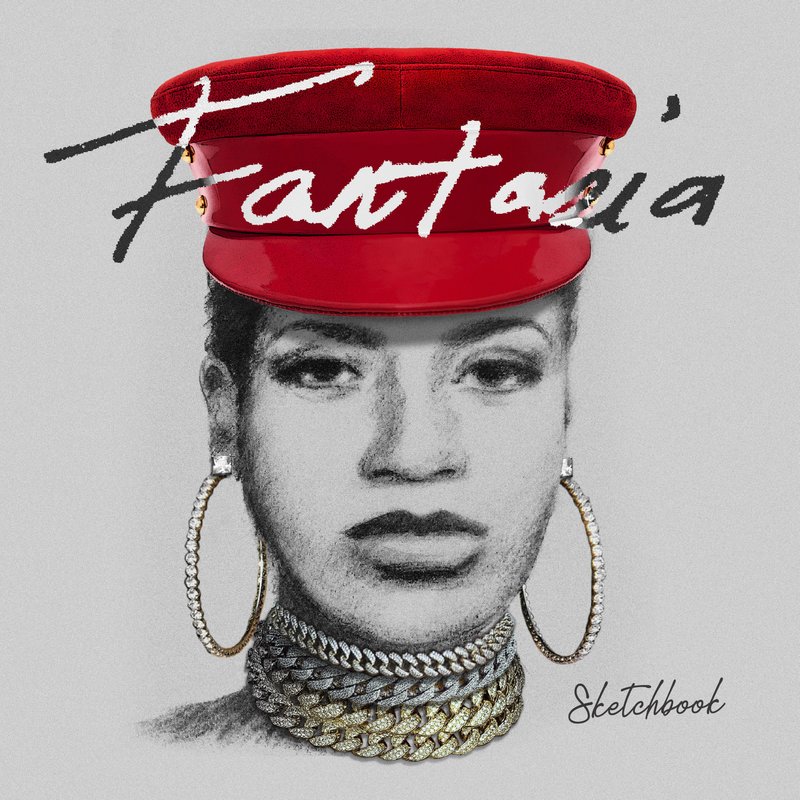 Fantasia | Sketchbook
Album review by Brent Faulkner
Releasing her first independent album, Grammy-winning, gospel-infused, contemporary soul singer Fantasia doesn't miss a beat on her sixth studio album, Sketchbook.
"You see I've waited all my life for this moment to arrive / And finally, I believe." Ah, those were the moving lyrics that Fantasia Barrino sung on "I Believe," the future Billboard Hot 100 number one single that would win her the third season of American Idol. Since her stint on the show in 2004, Fantasia transcended the television show, becoming a multi-platinum artist, Grammy winner, and actress. After releasing her first five studio albums on a major label (as well as her underappreciated, 2017 holiday album, Christmas After Midnight), Fantasia drops her sixth studio album, Sketchbook, independently, via her own imprint, Rock Soul. While she's moved on from a major label, the distinct, supremely talented, gospel-infused nu-soul singer doesn't miss a beat on Sketchbook.
Fantasia tries new things on Sketchbook, but what remains true throughout her stylistic experimentation is her voice. The songs that are the crème de la crème feature the distinct, soulful vocals of the diva. Among the best moments from the album is "Bad Girl," where 'Tasia delivers rousing, soaring vocals. Sure, she shows control, but she also provides that push where she ascends to the next level. Helping her cause are gorgeous strings, excellent supporting vocals, and quite the memorable chorus. Another moment of sheer brilliance comes by way of "Fighting," which actually adds some music cues that are more characteristic of the 2010s. That doesn't mean there's an absence of keyboard, strings, or harmonized backing vocals, all fixtures of 70s soul. Still, the beat is 'fresh to death,' and the same can be said of Barrino's pipes.
"Bad Girl" and "Fighting" merely 'scratch the surface' of standout moments from Sketchbook. Fantasia brings swagger and attitude to the opener, "History," slaughtering the competition. Even so, the follow-up joint, "PTSD" is an example of her embracing the times, with a lush, urban contemporary backdrop courtesy of Jean Semexant, Jevon Hill, and Stanley Green. "PTSD" doesn't stand for post-traumatic stress disorder but rather, post-traumatic 'sex' disorder. Suggestive without crossing the line, Fantasia gets a welcome, if autotune heavy assist from T-Pain. Down the track list, another strong record, "Holy Ghost" is simple, but thrives thanks to its hip-hop leanings. Hip-hop infused it may be, "Holy Ghost" is actually a thrilling contemporary gospel joint. Of course, promo single and soaring ballad "Enough" is a perfect fit as the singer excels in the adult contemporary, grown-folks R&B realm.
All in all, Fantasia delivers another compelling studio album with Sketchbook. As aforementioned, she tries some new things, but for the most part, she never compromises her gifts and talents. Sure, one might find the brief "The Way!" to feel a wee bit too old-fashioned, while the groove of "Take Off" may be slightly 'played out' as far as trends go, but more often than not, Barrino 'brings the heat.' Yeah, she's suggestive at times, but then she caps things off with an enjoyable duet with her mother, Mama Diane, on "Looking for You." A step up from The Definition of… (2016), Sketchbook is highly recommended.
Brent Faulkner
The Urban Music Scene