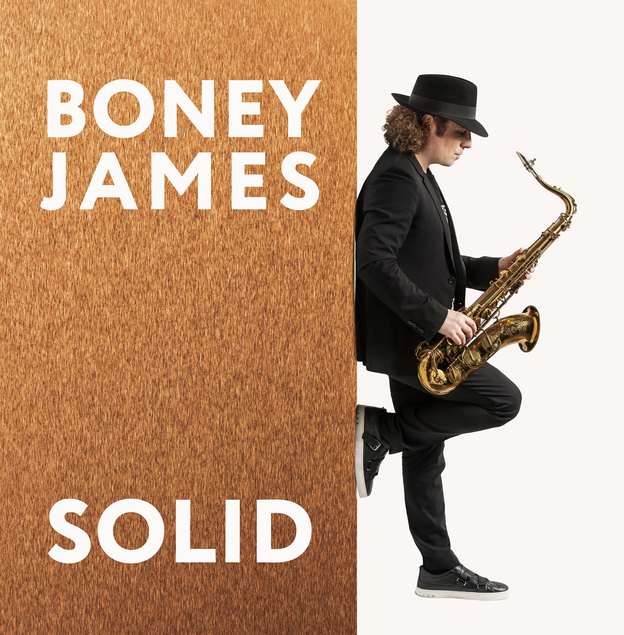 Contemporary Jazz Icon Boney James proves he is Solid once again for his upcoming CD
UPDATE MARCH 31st: Street Release Date has been updated to June 12th.
Sometimes it does not hurt to seek music that supplies good medicine to the soul when the stress levels are high. If music can play a healing role in that capacity, Boney James is fully locked no matter what he plays. With some of urban music's powerful inspirations like Grover Washington, Jr. and Stevie Wonder at his disposal and a body of work spanning sixteen CD's, the saxophonist/composer's mindset in heading to the studio is nothing more but another relaxing day at the office. Though he remains consistent to shaping music with a positive spin, James has adapted to changing his musical landscapes through his twenty-five years of studio crafting, which earned him one of Billboards' Top Contemporary Jazz Artist of the Decade in 2009.
Two years removed from his previous release, Honestly, James returns with Solid, where the compositions and the energy flowed, thanks to his confidence in music that really makes a difference. Guided by his producer from Honestly, Jairus 'J -Mo' Mozee (Anthony Hamilton), James blends R&B, electronica and pop plus a featured performance from R&B legend, Kenny Lattimore. While Honestly reflects James' commitment to excellence, there are some must hears on this Concord Records project. Included are Lattimore's rich voice that graces the first single off Solid, "Be Here". James' musical maturity in capturing riffs (in this case from his current touring guitarist Kendall Glider) is reflected on the title track. James also embraces smooth funk on "Tonic" and calmly invites you to the dance floor with "Fresh Air." A clever hint of the blues fuels "On The Path." Though Solid aims for today's modern arrangements, James never forgets the older school, as evidenced on "Last Train Home" and "Full Effect." If anyone is looking for a musical physician to relax the soul, Solid certainly qualifies James for the position. Five out of five stars.
Peggy Oliver
TheUrbanMusicScene.com