Carmen Rodgers | Hello Human, Vol. 1 (EP)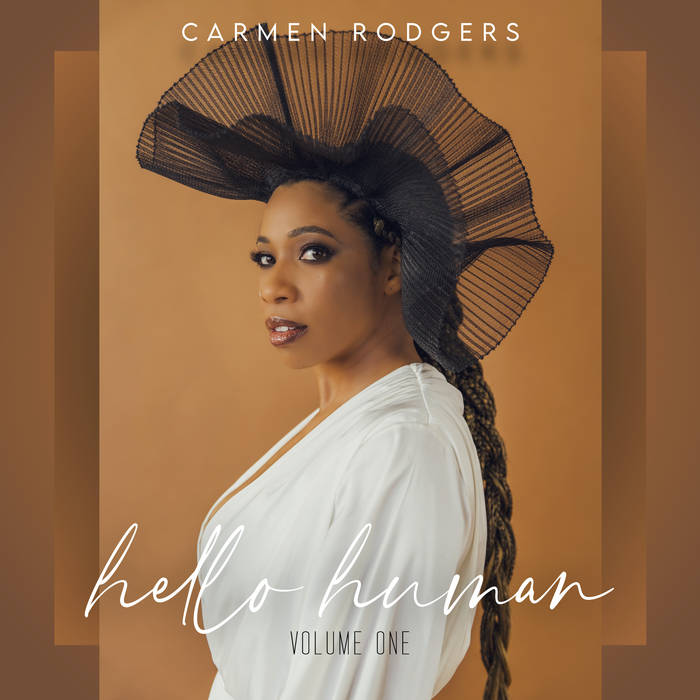 Indie neo-soul stylist Carmen Rodgers teaches us the wonders of humanity behind relationships with Hello Human, Volume 1, her first project in six years
Every opportunity for an artist to wear the heart on the sleeve allows them to go as deep as they desire. From her debut CD in 2004, Free, Carmen Rodgers exercises her songwriting rights to create fascinating journals of the complexity behind relationships. While her tender voice can soothe the spirit, the Dallas, Texas raised, Atlanta, Georgia based indie artist is far from shy in shooting from the hip about her feelings. When not going solo, Rodgers contributes regularly towards the electronic/hip-hop duo The Foreign Exchange, duets including Anthony David and Sy Smith and sharing stages with Ledisi and Bilal. Armed with a charming blend of neo-soul, electronic chill and tidbits of jazz, Rodgers' mesmerizing phrasing accents her clairvoyant thoughts.
Six years removed from her Stargazer full-length, guided by a huge cast of superstar producers, Rodgers releases the latest from her Candigirl mogul, Hello Human, Volume 1. Like all her previous work, Hello Human, Volume 1 stays on course to what Rodgers does best – holding nothing back as an observer and/or encourager in every aspect of the relationship process.
After the self-assuring overture, "Beauty," there are a few highlights out of the 6-track E.P. to ponder. The old-school shaded, "No Good," unveils an opportunity for the other half to leave an already troublesome relationship gracefully: "Not in the business of breaking hearts/But it could be a profession/This is a good time to walk away (walk away)/Unless you like a hard lesson." One of Hello Human Volume 1's engrossing tracks, "Again and Again," heads in the opposite direction where Rodgers she wants to be the only love. T.F.E.'s Nicolay commands the production side with snappy backing voices, smooth guitar strokes, funky bass, brass and harp complimenting the floating soundtrack. Then the counselor in Rodgers takes over as she encourages one who is holding back with "Say So," a track that could easily cross over to the pop music sector with the attractive hooks and riffs from producer, Deonis 'Pumah' Cook.
Though the aforementioned deliver winning moments, this never means overlooking the remainder of Hello Human, Volume 1 that satisfactorily checks off all of Rodgers' artistic mindset. Five out of five stars.
Peggy Oliver
The Urban Music Scene