Legends The Mighty O'Jays Bow Out with Soulful Sense of Purpose
by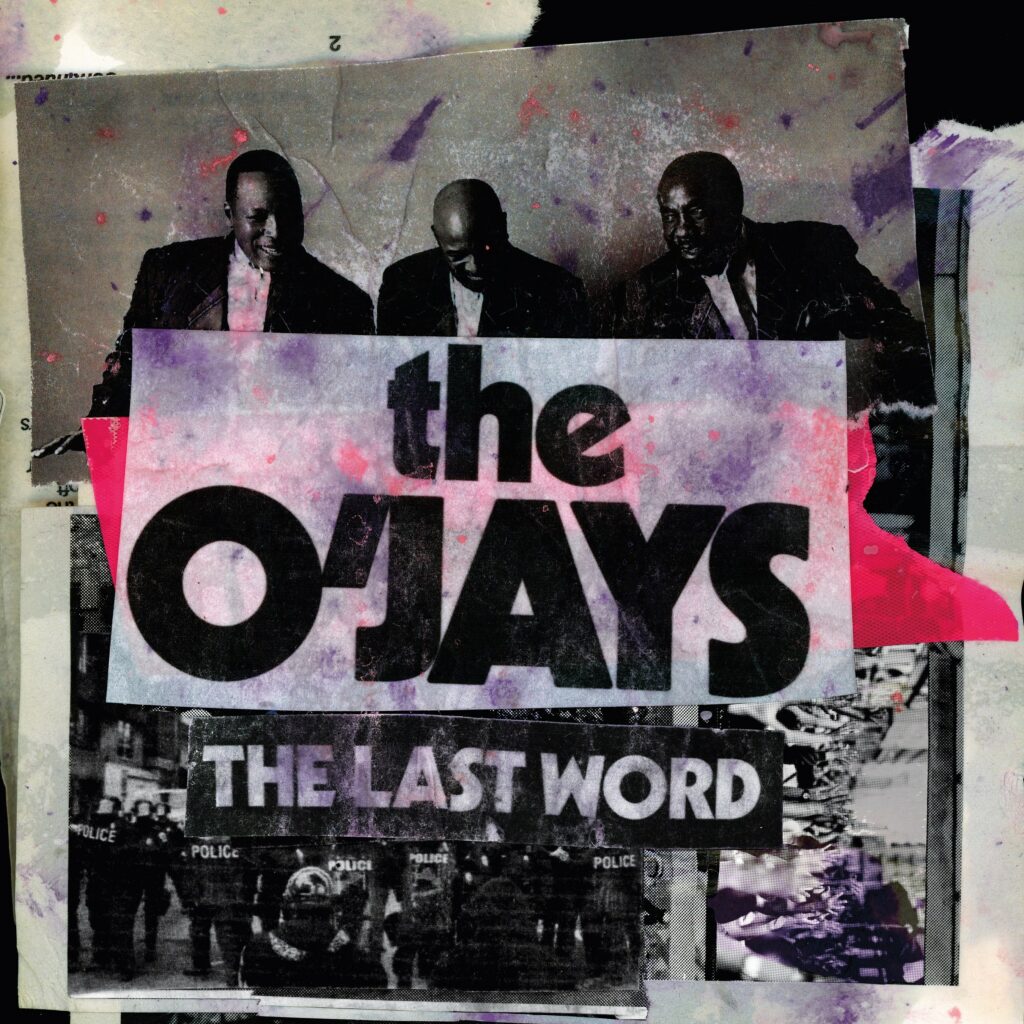 The O'Jays
The Last Word
(S-Curve)
A Record Reflection by A. Scott Galloway
Rare is the occasion in Black music when we see a group schedule The End of its recording and performing days. It takes copious vision, fortitude, good fortune and common sense to arrive at such a point. Eddie Levert and Walter Williams, star lead singers of The O'Jays since they debuted as The Mascots in 1958, have set that marker with a farewell tour in progress and a final 9-song album, definitively titled…The Last Word.
Facing facts: even the greatest of brand name groups are not selling many records today. Plus, ALL of those groups are missing linchpin members. Earth Wind & Fire is still playing major venues…yet without founder Maurice White and several key players from its peak mid-`70s incarnation. Lionel Richie hasn't been in the Commodores for decades. The Dells retired after the passing of their two lead singers. Otis Williams is the sole surviving founder of The Temptations carrying on the brand in a glorious era that includes a Tony-winning musical on Broadway…but his group has no star lead singers left. Ditto for the Four Tops and Spinners being held up by Abdul Fakir and Henry Fambrough, respectively. The Dramatics, The Stylistics, The Manhattans, The Blue Notes, Blue Magic and The Delfonics are each now splintered into two competing groups apiece. And, since The O'Jays – which started as a vocal quintet – has been a trio since it's explosive 1972 Back Stabbers LP on Philadelphia International Records, to compare them to The Main Ingredient, Moments/Ray Goodman & Brown, Chi-Lites or Temprees is fruitless as those threesomes are all down to one surviving member. Even `90s torchbearers After 7 just suffered the loss of original member Melvin Edmonds.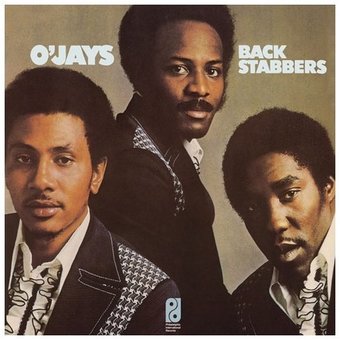 Therefore, The O'Jays stand alone as a soul group that has survived going on 60 years with both star lead singers in the fold. Though their voices are revealing some ravages from six tumultuous decades of wear, Eddie & Walt (along with third member since the mid-`90s Eric Nolan Grant) have managed to make a farewell album that captures all but one of the subgenres of Soul music that they have mastered, earning them lifelong fans.
The O'Jays' The Last Word plays like the group's final manifesto, all about the unity, strength and brotherly love it's going to take for the people of the world to get out of the mess we find ourselves wading in at this late date. The missives begin with the rousing reassurer "I Got You," which speaks to having your people's backs through thick and thin. Next is "Stand Up," a clarion four-on-the-floor call to everyone to recognize the decline of the world, climb back aboard the 'love train' and make a stand for all wrongs to be righted. This song boasts a power reminiscent of John Legend & Common's Oscar-winning "Glory."
The group lightens things up next with a feel-good club thumper co-penned by Bruno Mars and his crew entitled "Enjoy Yourself" – a morning-after wake-up kiss of gratitude with the promise of a million more days and nights just like it. This dance gem is so infectious it should inspire Halle Berry to make another home video groovin' to the generational meeting of her boy Bruno with the Soul legends. It's followed by the Vella Cameron composition "Do You Really Know How I Feel" about harsh urban realities and hollow compassion that harkens back to the reflections of Curtis Mayfield and the Impressions having a front porch meeting in Memphis with Pop Staples and his daughters. Eddie and Walt (turning in some fine falsetto work here) sound so good together on the outro vamp of this one.
What would be considered Side 2 on the vinyl begins with the hardest of hardcore messages of The Last Word: "Above the Law," the lead single (penned by veteran Betty Wright and Angelo Morris) that is a pointed grievance against an administration that is trying to railroad people of color back into the dark ages of Amerikkka. This is a song that every Black broadcasting outlet should be playing in heavy rotation like they would have been back in the day when Black stations were still owned and operated by programmers with purposed culture-sensitive backbone. From the looks of things, it's going to be relevant for years to come.
Writer Sam Hollander gave the Jays two rousing up-tempo numbers beginning with the nostalgic "`68 Summer Nights" on which Eddie and Walt reminisce about joyful and bittersweet memories of their early days making a name for themselves – growing as soul stars yet suffering love losses along the way. Somehow, they make all of this sound super sweet with a lovely repeating string line arranged by John Angier throughout. That's followed by the heart-swelling anthem "Start Stoppin'" which, like the opener "I Got You," is rejuvenating food for the soul whenever you feel like giving up the fight. This song approaches the joyousness of past classics such as "Message in the Music" and "I Love Music."
The home stretch of The Last Word is comprised of two stone cold heart-wrenchers featuring Mr. Eddie Levert Sr. First up is "Pressure," a straight up urban blues rumination about emotions that reach mental boiling points resulting in tragic consequences. Eddie gives you everything he has here buoyed by the guitar of Randy Bowland. Then he turns around and blesses your ears revisiting The O'Jays' 1967 Soul smash "I'll Be Sweeter Tomorrow (Than I Was Yesterday)," starting with a confessional spoken introduction that intensifies the song's message from a young playa mackin' 'bout today vs. tomorrow to a grown man professing about his past and what's left of his future. Heavy stuff…heavier still by The O'Jays crooning it to piano-only accompaniment…elevating it to naked truth.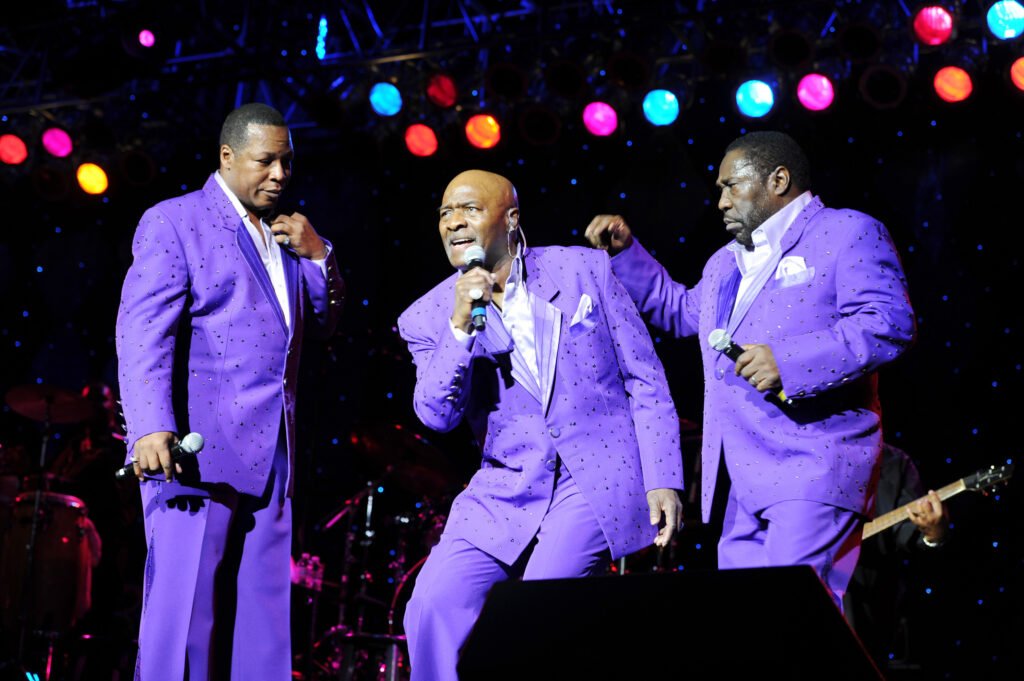 Photo Credit: Denise Truscello
Is The Last Word perfect? No. Do you wish certain songs didn't come to pat ends but stretch out in the instrumental glory of Philadelphia International classics gone by? I do. Do you wish the bass breakdown of "Pressure" was more emphatic, dramatic and extended so as to coax even more fire from gladiator Levert's performance? I do. Do you wish that the closer "I'll Be Sweeter Tomorrow" was brought to a magnificent finish (followed by 30 seconds of tracked silence or a needle circling the end of a scratchy record) instead of a slow fade to emphasize the profound finality that this is The O'Jays' final recording? I do. As for the one type of song missing that would have made this O'Jays finale complete, do you wish there was a knock-down, drag-out bedroom ballad like "Let Me Make Love To You" on here? Emphatically yes!
However, taking into consideration the unparalleled longevity that The O'Jays solely possess, and that they left every ounce of what remains of their voices and souls on the studio floor – opting to plead several urgent messages for the people – all that is missing is all well-forgiven.
The O'Jays' The Last Word is a masterful parting gift of Black male strength and vulnerability, revealing R&B greats gamely and triumphantly reconciling the soul of today with the soul of yesterday like a pair of Soul music Muhammad Alis. Utmost respect.
– A. Scott Galloway