Kirk Franklin | LONG LIVE LOVE
by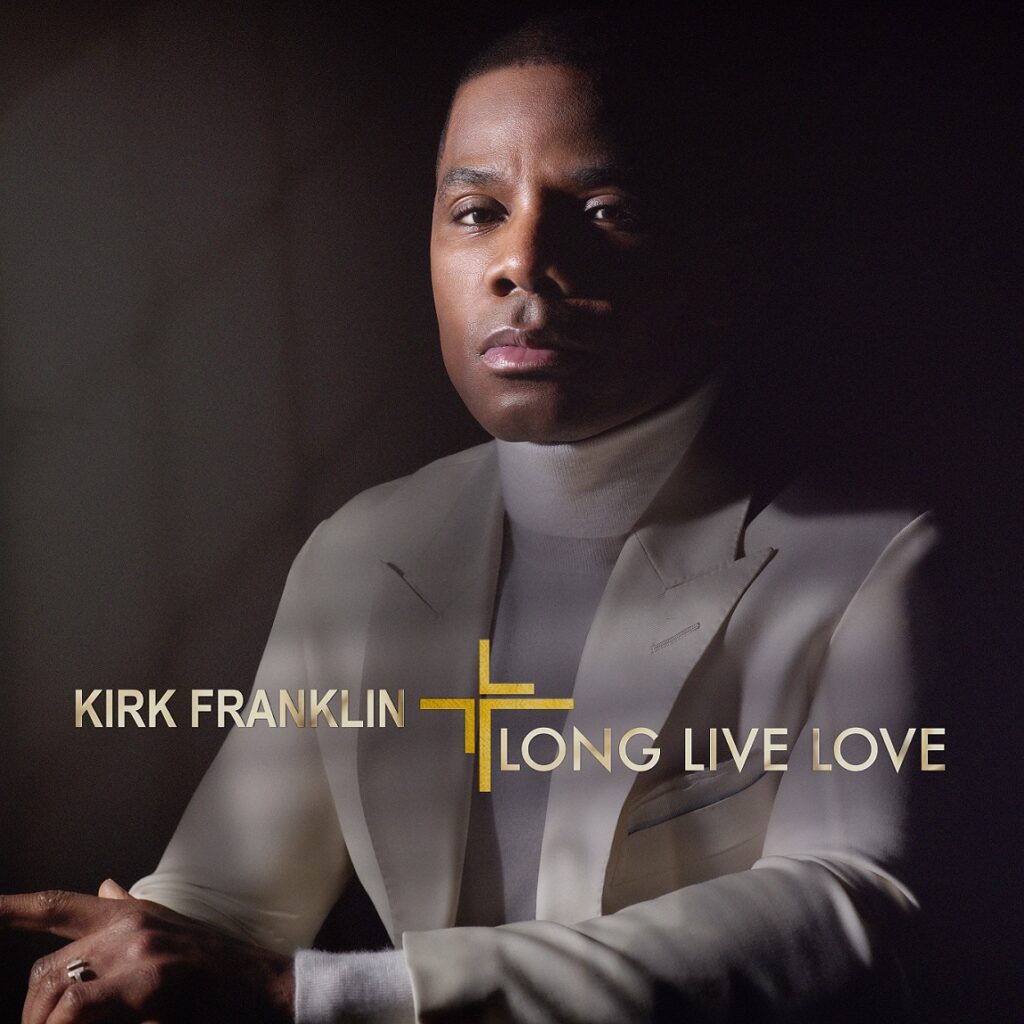 Kirk Franklin | LONG LIVE LOVE
Fo Yo Soul / RCA
by Peggy Oliver
Kirk Franklin boldly proclaims Long Live Love, his first solo CD in four years
Kirk Franklin certainly knows the pulse of the gospel industry for over two decades. As one of the architects that have defined contemporary gospel's current direction, the producer/musician/songwriter clearly zones in to what many listeners are seeking for in music that moves scripturally and inspirationally. Nearly all of his CD catalog, whether with The Family or God's Property, teaming with Mary Mary, Tori Kelly or as a solo ministry leader, have hit number #1 on the Billboard Gospel Chart. Besides his mastering in bridging several genres into absorbing soundtracks, Franklin pulls no punches about the kingdom of God and His righteousness ("Why We Sing," "I Am God," "Looking for You," to name a few). This is never to forget the many lives he has touched with influential gospel messengers like Tasha Page-Lockhart and Le'Andria Johnson on BET's talent showcase, Sunday Best.
Into mid- 2019, it has been a fairly long four years since the last full-length Losing My Religion in 2015, but that now changes with Franklin's latest, LONG LIVE LOVE (Fo Yo Soul/RCA). As usual, Franklin balances precision choir arrangements and a variety of orchestral settings. Sixties and seventies soul rules on "Love Theory" (the first single from Long Live Love) on seeking God's purpose: "Help me to see like You (like You)/No matter what I go through/Everything's working for my good for always;" and "Father Knows Best": "Even when I go my own way/You allow my mistakes/ But You still hold onto my hand."
There is funky praise in "Favor" with tight harmonies and Franklin's emphatic cheerleading: "You can't let your problems override the problem/And don't let your feelings dictate your faith." "Spiritual" speaks to what the Christian's priorities must be, decorated with dreamy electro pop/funk before switching it up into an organic New Orleans propelled marching band jam. Thick textured organ provides the primary accompaniment for "Idols," about warnings of idolizing material things and earthly heroes.
While Franklin pulls off many important keys about living in a sinful world, his heavy handed orchestral choices and lyrics on LONG LIVE LOVE sometimes clouds the intended message – one case in point, "Strong God," dealing with the subject of reconciliation between the races. However, Franklin rebounds with the meditative worship suite, "Forever/Beautiful Grace," which examines broken hearts before transitioning to victorious acknowledgement of God's love for sinners: "I'm the reason why God made grace."
Another area Franklin should be commended for pulling off throughout Long Live Love is less reliance on guest vocalists then his previous work. More importantly, LONG LIVE LOVE hits on most cylinders when it comes to tapping into the gospel for those who may be seeking or need a spiritual nudge. Four out of five stars.
Peggy Oliver
The Urban Music Scene