Ricky Dillard | Choirmaster
by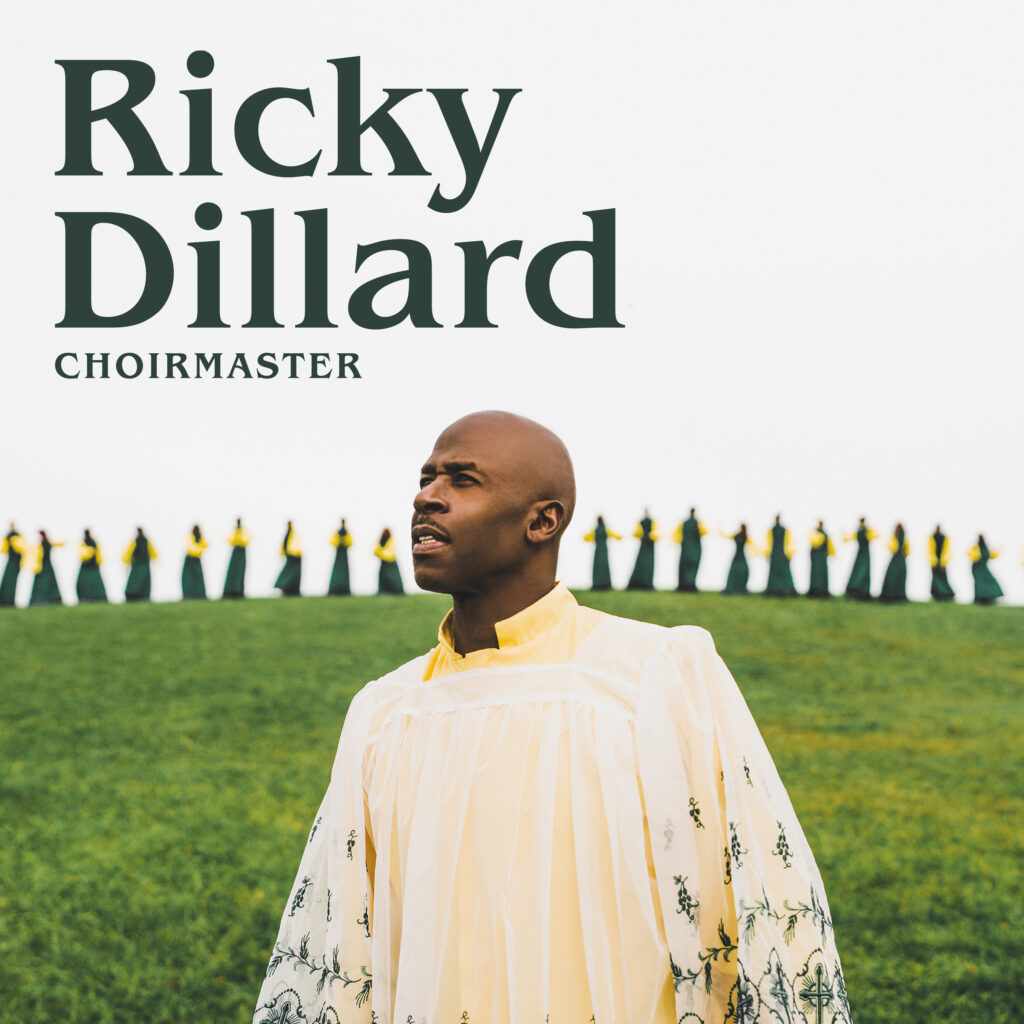 Singer/Songwriter/Minister and Choirmaster Ricky Dillard along with New G re-lights the gospel choir flame with their latest CD for Motown Gospel
As one of contemporary gospel's ambassadors, Ricky Dillard is a firm cheerleader for choir voices and how they continue to bless the masses in praise and worship. Born in one of gospel's famed cities, Chicago, Illinois, the singer/songwriter Dillard was recently recognized by Rolling Stone and TIME as a pioneering choirmaster, a serious honor alongside respected choir directors such as Hezekiah Walker and JJ Hairston. Though gospel has been his musical stamp, Dillard launched his recording journey in the Chicago house music scene in the mid-eighties. His body of gospel work since 1988 has earned several Stellar Awards and an NAACP Image Award, thanks to his commitment toward choir excellence with Dillard and New G (New Generation.) Within their esteemed career, Dillard and New G brought some of the churches' most potent moments including "No Greater Love," "I Survived It" and "Amazing." Now for their eleventh CD, Dillard and New G head to Dillard's hometown in a full throttle gala entitled Choirmaster (Motown Gospel).
Anchored by soloists primarily from New G, Choirmaster guides the listener throughout a choir workshop accentuating their classical influenced voices. Two of those singles that standout are "Release," featuring Tiff Joy's captivating, robust soprano and the "More Abundantly Melody," as all the choir parts are transformed into a crisp midway exchange of single notes. With the mostly high caliber of Choirmaster, there are other pieces to consider. Jazz, soul and gospel decorate "Since He Came." "He's My Rooftop" turns to contemporary quartet as Keith 'Wonderboy' Johnson offers his husky vocal overtones with a dose of blues and funk.
While Choirmaster lives up to its title for Dillard, a few stumbling blocks slow the program's continuity. "I Won't Go Back" provides nice interchange with Dillard and New G, and the rapid-fire praise of "God's Gonna Do It" holds its own. Yet unfortunately, both fizzles out with dull filler towards the end. But the message of hope is in full effect with the clever antidote entitled "I'll Trade My Worries for Worship," a spacious arrangement demonstrating the choir's exquisite presentation plus several preaching points for Dillard. Those who deeply appreciate the beauty exuded by choirs should fully appreciate Choirmaster. Four and a half stars out of five.
Peggy Oliver
The Urban Music Scene