Keyboardist Jason Miles Big-Ups Black Icons with Black Magic
by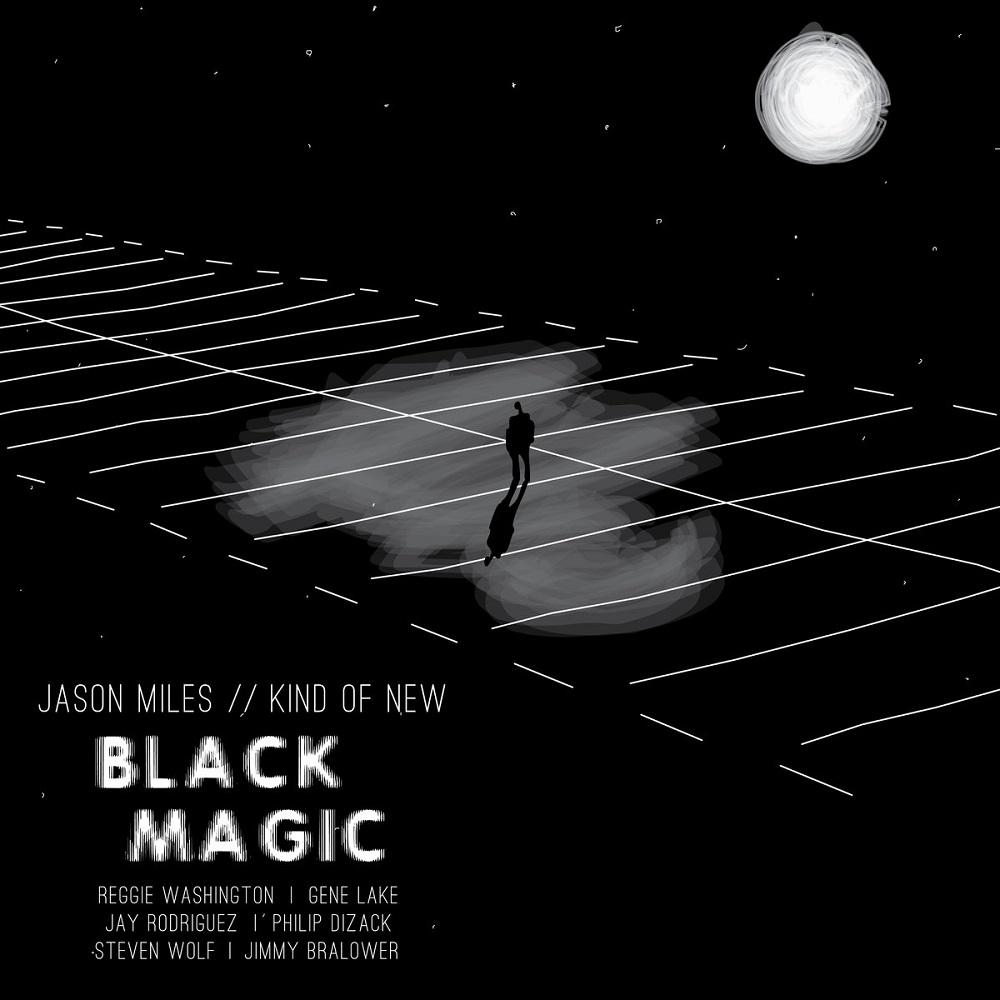 Jason Miles / Kind of New
Black Magic
(Ropeadope)
A Record Reflection by A. Scott Galloway
Keyboardist/producer/Sound Designer Jason Miles steps from the shadows of his collective Global Noise to revel in his penchant for soulful jazzy continental uniting grooves with his other band Kind of New, presenting Black Magic. The 8-song project (plus two interludes) is a satisfier that ratchets up the heat with each successive song, taking the listener from easy night cruisers to fiery mind benders.
The first songs are breezy flue-driven numbers "Black Magic," "The Other Side of the World" and "Kathy's Groove," the latter dedicated to his wife Kathy Byalick in the year of their 50th anniversary together. All of these would be welcome additions to any broadcast playlist as spring and summer approach.
Things drop into more techno territory with the reggae-fied "Wolfedelic," an acoustic piano over digi-beats collaboration with Steven Wolfe. It is followed by the hypnotic Rhodes and digi-beats teaser "Interlude" that this writer wishes were fleshed out into a complete song. A cover of Miles Davis' comeback song "Jean Pierre" opens the album up into its more experimental mode with the simple, children's rhyme like melody. More adventures into the outer limits follow with the bouncy "Ferrari" (a Miles Davis-inspired boiler which Jason cowrote with the late Michael Brecker) and a second nod to his wife in a second line rhythm titled "Kat's Eye" (co-composed with Ingrid Jensen).
Black Magic closes with the most smokin' number of all, a burner entitled "Street Vibe" that Jason co-composed with Tom Harrell and was recorded live at NuBlu. This one just slams from the gate and does not let up, providing hit showcases for all – Jay Rodriguez, Philip Dizack, Reggie Washington and Gene Lake.
Jason Miles is truly coming into his own as a mood maker and vibe creator with the blazing trails he leaves behind on the Miles-inspired Black Magic.
` A. Scott Galloway