by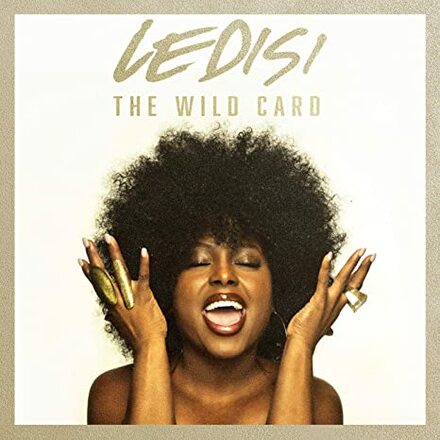 Ledisi plays The Wild Card on her glorious, independent return to the studio in four years
By Peggy Oliver
Sometimes the multi-Grammy nominations, acclaim for an outstanding body of work and major label status should be an automatic in a stable career path. Without a doubt, singer/songwriter Ledisi has steadily climbed the proverbial music mountain scoring hits like "Goin' Thru Changes" and "Pieces of Me" and charting top 5 on the R&B charts in her decade for Verve Records In her astounding musical journey that began in 2000 with two self-released jaw dropping jazz meets R&B vibe, Ledisi can finally claim her true independence.
Under her Listen Back Entertainment moniker, The Wild Card is the maiden project where Ledisi calls all the up front and behind shots. The overall results further reflect her complete artistry she has always strived for – whether older school R&B, neo-soul hip-hop, funk or power pop. Thankfully, Ledisi still lives in her musical zone cemented with a flexible potent vocal arsenal backed by in-your-face and poignant relationship storylines at the forefront.
The Wild Card has much to offer in quality, but there are some ultimate highlights. The debut single "Anything for You" reminds us how R&B love songs are still heartfelt, genuine and filled with vocal passion. Southern soul flows all over "Stay Gone," where the lover is unhesitatingly shown the door. "Same Love," jazz inflected slow burner breaks down if that same love might be losing its luster. Romantic hide and seek takes place on the neo-soul flavored, "Where I Am": "Why'd you look down/I know you scared of heights/It ain't fun/If it's easy." Ledisi delivers a passionate reading of "Without You," a past vehicle for powerhouses such as Celine Dion.
On occasion during The Wild Card, Ledisi effectively strays from the relationship themes, "WKND" lets loose with dance funk anchored by punctuated bass guitar pops from Ethan Farmer. More guest appearance are on hand from Robert Glaspar and rapper Sa-Roc whom propel The Wild Card's motivational follow-up single, "Wake Up." In a re-visitation from Glaspar's Black Radio series, the soundtrack is filled by piano loops, pounding snares and Ledisi's opening antidotes: "So much you want to get done now/Here comes another setback/One thing after another/Then you getting in your own way."
Though Ledisi clearly flexes her production skills, she invites long-time associates Rex Rideout and Ivan Barias alongside the noted featured appearances to complete her compelling vision that equivocates The Wild Card. Five out of five stars.
Peggy Oliver
The Urban Music Scene