Will Downing | Black Pearls
by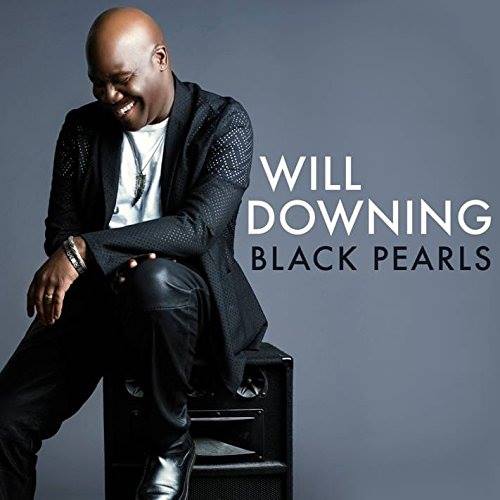 Will Downing | Black Pearls
Shanachie Entertainment
by Peggy Oliver
When the judges on various talent competitions pound out the fact that the vocalist's song choices are so critical, it can be quite annoying or it can be a vocalist's secret weapon in gaining success. Then when those careers start taking shape in the right direction, this one piece of advice frankly ends up being a vocalist's best friend. In his illustrious career that has spanned twenty eight years of recording, Will Downing knew exactly how to woo his audiences, especially in the romance department. His elegant flow of R&B, soul and jazz and his keen sense of covering the classics are what has kept him in the industry game. Besides his obviously stunning vocal range and some savvy songwriting skills, Downing's intuition in finding outside material that suits his vocal personality has produced an unquestionably long track record. The proof has produced a hit parade including "A Love Supreme" (John Coltrane), "I Try" (Angela Bofill), "The World Is A Ghetto" (WAR) and many other gems that audiences still request during his concerts.
Now a member of the expanding Shanachie Entertainment family, Downing revisits many R&B/soul treasures with Black Pearls, a collection inspired by female hit makers from the past few decades. The most commendable attribute to Black Pearls is that the orchestrations and arrangements rarely venture off from the original versions while Downing clearly wraps his signature voice with spot-on adlibs and flexible vocal range on nearly every piece. And his choices of material usually work in his favor. "Get Here", the Brenda Russell international smash, adds a sexy oomph with subtle percussion, keys and string section, capped with a gentle acoustic guitar solo in the middle to enhance the mood. "Everlasting Love," a major hit for Rufus featuring Chaka Khan, finds Downing confidently embracing this mid-tempo groove, backed by elegant backing vocals.
One of Black Pearls' absolute highlights, "Meet Me on the Moon" by Phyllis Hyman, paints an intimate love story decorated by articulate lyrics and passion. Downing flexes his arranging skills on another winning piece, "Black Butterfly," a major hit for Deniece Williams, with ambient keyboards and sweeping string section, anchored by funky undertones. Naturally, Downing reaches back to the Rene' & Angela songbook for "Your Smile," where he locks in to his sophistical soul wheelhouse. "Don't Let It Go to Your Head," Jean Carn's Philly disco smash, is sprinkled with jazz frosting as Downing's voice dances with shear glee. Yet even his usually reliable pipes do not gel as much with "Street Life," despite a respectful rendering of The Crusaders/Randy Crawford jazz funk classic. That aside, those precious Black Pearls as interpreted by Downing's sturdy voice should evoke very special memories and intriguing song selections from urban music's golden days. Four and three quarter stars out of five.
Peggy Oliver
The Urban Music Scene