Soul Man Owens' Country Cash Project Pays Off Some of the Time
by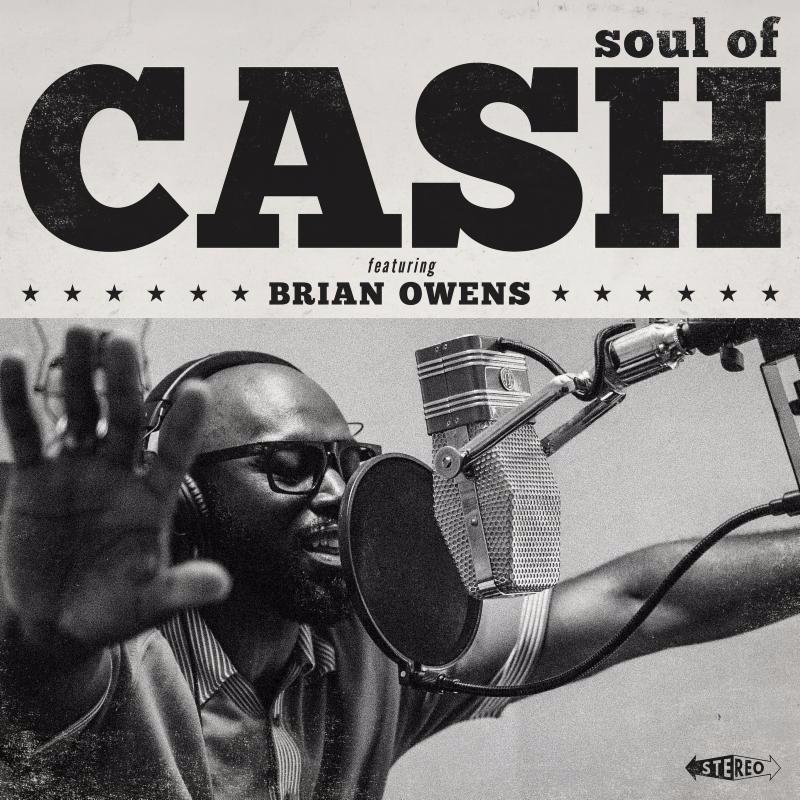 Bryan Owens & The Deacons of Soul
Soul of Cash
(LIFE Arts Music)
A Record Reflection by A. Scott Galloway
The junction where R&B and Country Music intersect has been traversed by many artists from Charlie Rich, Lucinda Williams and The Rolling Stones going one way to Ray Charles, Esther Phillips and Gladys Knight & The Pips heading in the other. The fourth and latest project by singer Brian Owens & The Deacons of Soul is an intermittently successful yet tight 8-song CD, Soul of Cash, that finds the man and his band tippin' their Stetsons to one of Country's tallest figures, Johnny Cash.
"The way I look at this project is not so much as a tribute but an Americana soul project that features the music of Johnny Cash," Owens states in his bio. "It says here's this guy, a white man born in the South who's now passed on, and I, a young African-American guy born in the Midwest raised on soul, finding much common ground through music. What we have in common far outweighs the difference that I'm black and he's white."
Though the popular Hollywood biopic of Cash, "Walk the Line," was stronger than most, it conveniently failed to reveal that Johnny's first wife, Vivian, was black. However, the soul within the music of Cash never went undetected and through that film was an early influence on Owens. That influence is powerfully present in the first half of Owens' Songs of Cash.
The album opens with a fatback beat walking us into the classic "Ring of Fire" on which Owens smolders in a perfect balance of funk and wheat field soul complete with Memphis horns and choir of voices. "Folsom Prison Blues" jogs up next with a mighty Soul Man groove for a song that ponders hard consequences with groovin' fortitude. Cash's Holy Trinity of comeuppance, karma and justice rings true in "Walk the Line," set to the bass line from Otis Redding's "I Can't Turn You Loose" then erupting with horns, strings and funky guitar. Also nice is a stripped naked rendition of "Cry, Cry, Cry" complete with a tasty sax solo.
Things get a little fuzzy with the feel-good portrait of simple raptures "Sunday Morning" and even more so on "The Long Black Veil" on which Owens is sinfully unconvincing of the theme until midway when the background vocals prop him up to save the day. Owens rebounds a bit with a righteous rave-up of "Man in Black." The moral here is that it takes more than soulful vocalizing to get beneath the skin of songs about men paying heavy dues on life's highway. If you ain't paid `em or experienced `em firsthand, true grit just ain't apparent.
Soul of Cash closes not with a Johnny song but an original by Owens that is a duet with Country star Rissi Palmer also featuring pedal steel guitar great Robert Randolph titled "Soul in My Country." It's an all too obvious and embarrassingly obligatory statement of musical purpose. One wishes that Owens (currently living in racially troubled Fergusson, Missouri) and Palmer had used this team-up to illuminate something from the Johnny & June Carter Cash songbook to embody a sweet balance of Soul & Country that walked more than talked their higher intentions.
A. Scott Galloway
Music Editor
The Urban Music Scene
November 1, 2017