MeShell Pretzels and Dives Beneath The Surface of `80s & `90s Soul Hits
by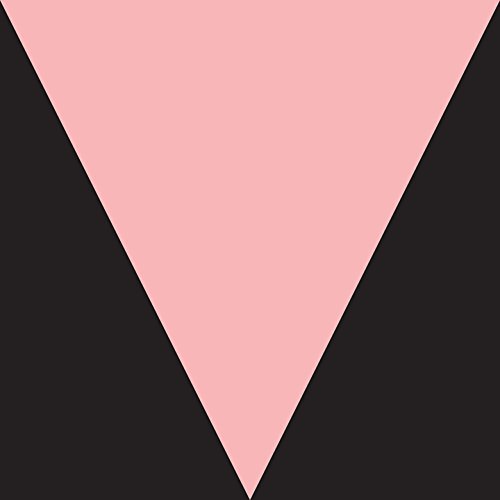 MeShell NdegeOcello
Ventriloquism
(Naïve)
A Record Reflection by A. Scott Galloway
The greatest test of an artist that records an entire album of covers is if they coax the listener familiar with the originals into fresh hopefully deeper appreciation of the material.
When producer/multi-instrumentalist/songwriter/poet/singer MeShell NdegeOcello bowed in 1993 with Plantation Lullabies on Madonna's Maverick label via Warner Bros., a large part of her appeal was bringing the warm analog sonics of `70s Jazz Fusion and the conscious lyricism of the best of `70s Soul into that decade with delicious new musical twists, spicy personal perspective and a brash confidence. When she chose to do covers on her albums, for movie soundtracks, compilations or when producing others, they came from the `60s and `70s, swinging from Bill Withers "Who is He and What is He to You," Jimi Hendrix's "May This Be Love," Joni Mitchell's "Chelsea Hotel" and The Chambers Brothers' "Time Has Come Today" to Marvin Gaye's "Inner City Blues" (for his daughter Nona Gaye), the Brazilian gem "Open Your Eyes You Can Fly" (for Vanessa Williams), Bob Marley's "Fellowship" and soul-jazz greats Les McCann & Eddie Harris' "Compared to What." Quality never waned and, most importantly, the creativity with which the songs were approached was never less than astounding.
Dotted among MeShell's last couple of independent releases on the Naïve label have been selections where her attention to cover material has moved up into the `80s, starting with her take on Flint Michigan soul band Ready For The World's 1986 hormonal sexiness "Love You Down" (from MeShell's 2009 release Devil's Halo) and a bouncy take on Brooklyn rap trio Whodini's 1984 primer "Friends" (from MeShell's Comet, Come to Me in 2014).
For her latest album, Ventriloquism (throwing her voice into the bodies of works of others), MeShell for the first time does an entire project of multi-artist soul covers, all but two originating from the `80s with the remainder from the `90s. That she has given the majority of them soft, acoustic space folky interpretations will send lovers of the originals directly into the Twilight Zone. There is little point of reference. Yet, as off-putting as this may be initially for lovers of these soul gems (folks who truly don't like their "oldies" messed with), more than a few will knock dem out with the audacity of approach as well as the deeper layers revealed within.
Ventriloquism opens with "I Wonder If I Take You Home," the Lisa Lisa & Cult Jam hit produced by Full Force in 1985. MeShell moves the perky dance hit into more of a mental reverie with sci-fi synths, sampled and layered vocals, and hiply applied live snare drum, bass drum and hi hat by percussionist Abraham Rounds. The result still got beats but is more ethereally girly, charting the dilemma of love over lust. It's followed by Al B. Sure! & Kyle West's 1988 love mack "Nite and Day," given a Mazzy Star float over which MeShell sticks close to the melody.
She says farewell to a friend with a sweet version of Prince's "Sometimes it Snows in April," the one song that sounds closest the original – as if it was already perfect as it was. She only added a soft backbeat and some shimmery "Purple Rain"-like guitar to back her half sung/half spoken delivery. Next up, TLC's cautionary "Waterfalls" (the most contemporary of the offerings from 1994) is mostly noteworthy for its shifting between live drums and a rhythm machine drop-in and her ignoring of her sister in rhyme Lisa "Left-Eye" Lopez's mid-song rap.
A hands down favorite is Ventroloquism's most fun track, George Clinton's "Atomic Dog (2017)" on which our Space Cowgirl saddles up the "bow-wow-wow yippi-yo, yippi-yay" refrain, hogties it to Chris Bruce's layered guitar and banjo parts and rides it raw into the sunrise of a Country-Funkin' gender bent day. Considering how brilliantly she interpreted Funkadelic's "Better By The Pound" from her album Cookie: The Anthropological Mixtape in 2002, she does some of her best work switching up the molecules from Dr. Funkenstein's laboratory.
Songwriter/Producers Jimmy Jam & Terry Lewis go under MeShell's microscope three times on Ventriloquism – from a banjo, clarinet, spoons, woodblock and cowbell jig through New Edition's falsetto singer Ralph Tresvant's solo hit "Sensitivity" and a straight Country cover of Force MD's "Tender Love" warmly rendered with guitar, Wurlitzer, harmonica and brushed snare to a darker more introspective take on Janet Jackson's "Funny How Time Flies (When You're Having Fun)" – moving the dial away from young Janet's sensual slide into the erotic side of womanhood into something more contemplative of existence itself. MeShell intersperses the French phrases that were Jan's orgasmic sweet nothings into memory synapses like Kate Bush used the word goodbye in "All the Love" from The Dreaming (1982).
The one song that MeShell is kinda slippin' on is The System's "Don't Disturb This Groove" as it is the one song that had the most hardcore masculine soul singing in Mic Murphy's original vocal performance. That soul power is missed yet this take can still work as a soundtrack for some cosmic foreplay.
The closing two songs – both from 1984 – are the deepest dives of all for different reasons. First, Tina Turner's "Private Dancer" delves further fathoms into the working woman's inner story of world-weary fatigue subsiding at the service of undeserving men. That the song's composer was a man – guitarist/producer/singer Mark Knopfler, leader of Dire Straits – shows how sensitive he was in his subject and how shrewd he was to have Turner interpret it. MeShell's take is also, again, interesting for what she elected to edit out: the "Deutsch marks or dollars" bridge.
And then there is "Smooth Operator," the slinky saxified shot heard 'round the world that introduced Sade to the world. I think Sister Adu will drop her jaw and her morning cup of tea when she gets her first listen to how MeShell flipped the song from her balmy bossa nova into a whirl-a-twirl in alternating bars of 6 and 4. It's just a hair under the brilliance of her most amazing take on Earth Wind & Fire's "Fantasy" (for the EWF tribute album Interpretations). Maurice White told this writer that when he heard what MeShell did to "Fantasy," he ran around his living room screaming…in shock and awe…at the originality of her take.
That the songs of MeShell NdegeOcello's ambitious, singular and ultimately winning Ventriloquism emanated from the MTV-era of songs turned into mini movies, it is a loving testament for our heroine to return them to their rightful place as mini movies to be experienced between your ears.
A. Scott Galloway
Music Editor
The Urban Music Scene
April 25, 2018