Rhythm Tribe Introduces New Style, Acid Latin, With Return Single "You Can't Take Me Down"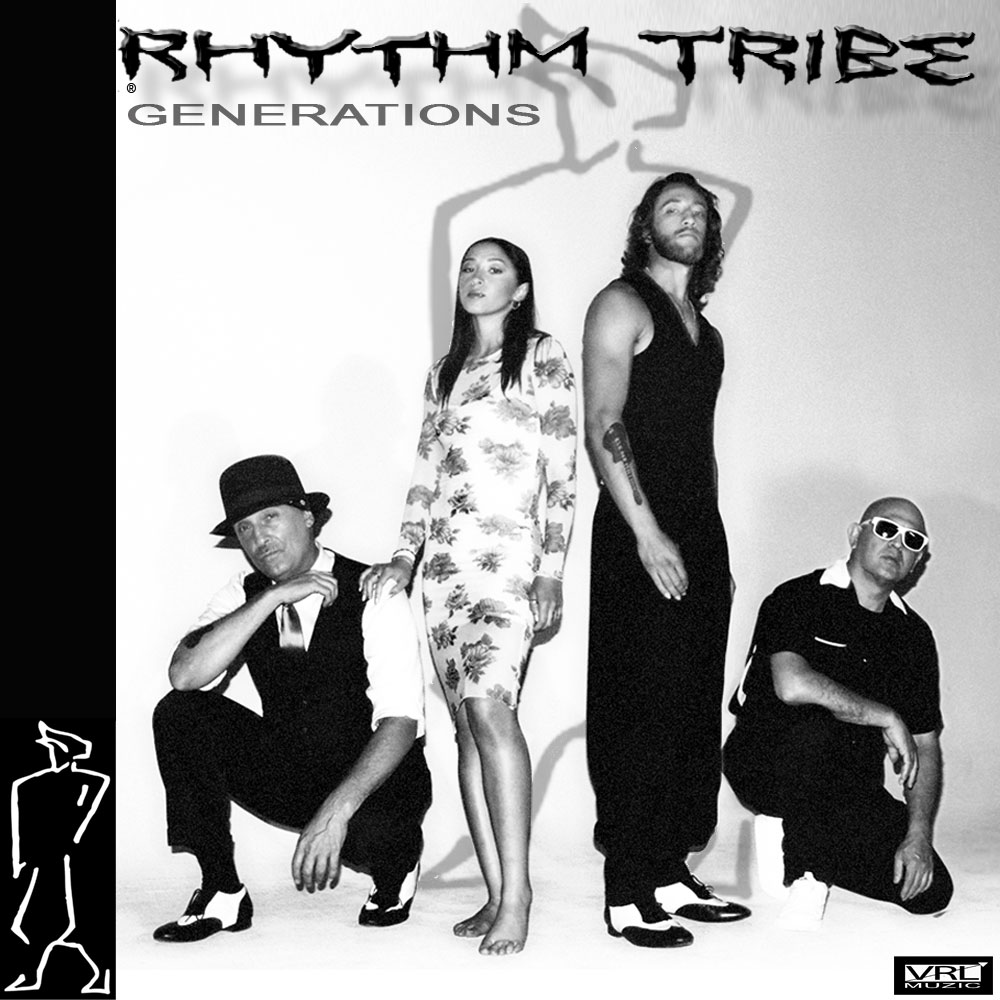 Rhythm Tribe
"You Can't Take Me Down"
(DanceMaster.com)
A Record Reflection by A. Scott Galloway
Back in the `80s when I was playing drums in a couple of local L.A. bands, I ran into a group called Chain Reaction that had a unique approach to Dance Music as it stemmed from a fusion of R&B and Latin elements. I forged a friendship with the band's leader, Thomas Guzman-Sanchez, and followed his tumultuous efforts in the music business as he tried several modes of attack to make a series of musical fusions work in the marketplace with as minimal compromise as possible. It was a matter of fierce cultural pride, ownership of concept, and a goal to present accessible, next level world pop music with dignity and punch.
The evolution of Chain Reaction resulted in a name and a concept change into Rhythm Tribe which recorded for Zoo Entertainment, lensed exciting music videos, toured and had its music included in feature films. When they debuted in 1989, the band was considered "ahead of its time." After several years of blood sweat and tears, Guzman-Sanchez put it on the backburner and moved on with his life…exhausted by blind men unable or unwilling to see and hear his vision. But there's a funny thing about life and destiny. You can never escape it. And little did he know that the seeds for Rhythm Tribe to rise like a phoenix sprang from his very loins in the chiseled forms of his son and daughter Mason (now 22) and Brisa (now 20). Along with inventive percussionist Esau Garcia who has a fittingly unique approach to layering a fusion of potent Latin ritmos, Rhythm Tribe has been reborn as a multi-generational pop band straight out of Northridge, California presenting a singular style they dub Acid Latin.
Their first single is a briskly infectious blast of driving groove entitled "You Can't Take Me Down," a smash sculpted from the heart, soul and experiences of vocal powerhouse Brisa Guzman-Sanchez, is all about a young woman taking a stand for her self-worth, demanding that no man shall control her no matter how much she may love him. He must love her and respect her on equal terms. Steeped in twin guitar and an insistent boot-stomping beat, it's a scintillating self-centric song that is just as much a personal statement as a potential rabble rouser for today's female empowerment #MeToo movement. And to think it all started as a way for a father, a mother and their kids to have fun making music together. Guzman Sanchez could not be more proud.
He states, "As founder of Rhythm Tribe with our first album in 1990, I felt that after changes in the musical climate, it was time for me to move on. For 24 years, I had no desire to do music. However, after meeting Esau, I was re-inspired. I'd already been playing with Mason & Brisa around the house but I got excited again about doing this for real…without the pressures of the industry at large. Together, we've been jamming, openly sketching melodies, words, grooves and ideas – a new experience for them and so much fun for me. There's a special energy that happens when family jams together in the kitchen. Our creation of Acid Latin is a concept that has developed into a style of pop fused with R&B melody and Latin fusion music. It's two guitars, hyper drums and vocal – always raw, never overproduced. I had the honor of working with (producer/engineer) Phil Ramone in 1992 and learned a lot from him. Along with my wife Marla as co-producer and co-arranger, we proudly apply those sound lessons as they adhere to our concept."
"You Can't Take Me Down" is the first of 10 songs/videos that Rhythm Tribe plans to release – one a month. These will lead up to the full album, Generations, which promises to be as heartwarming a presentation as a family portrait in sound as it is a bracing new musical concept in the realm of world-wide pop.
A. Scott Galloway
Music Editor
The Urban Music Scene
September 21, 2018