John Legend | A Legendary Christmas
by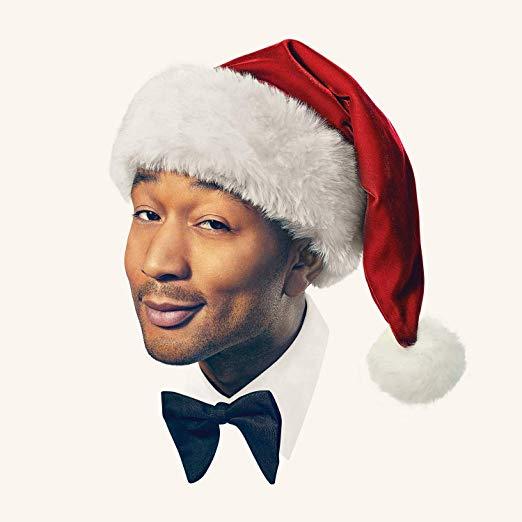 John Legend goes all out for the holidays with A Legendary Christmas
As his career continues ascending new heights, John Legend can unquestionably be deemed the consummate entertainer. For instance, Legend has now achieved the four prestigious entertainment awards in the Emmy, Tony, Oscar and Grammy, a remarkable achievement that even many superstars can not claim. So it makes plenty of sense for Legend to just dive into the holiday spirit with his soulful glee and a few pleasant surprises. In fact, A Legendary Christmas lives up to its title featuring beloved favorites – some with a fresh twist and many entertaining originals, many of them orchestrated with live instrumentation.
Motown gets a fair share of A Legendary Christmas with the debut single, "Bring Me Home," that accents Legend's deeply soulful edge and .Stevie Wonder's What Christmas Means to Me, topped by Wonder's trademark harmonica solo. Legend dips into the blues with the Charles Brown signature hit, "Please Come Home From Christmas," climaxed by the hook from Ray Charles' "Busted." While some artists attempt to jazz up the Christmas standard, Legend possesses a cool ease and remarkable phrasing that stands out with "The Christmas Song" and "Have Yourself A Merry Little Christmas" breaking into a waltz midway and featuring a delightful duet with Esperanza Spaulding. Other notable tracks include seventies soul flavored "Wrap Me Up In Your Love," the New Orleans gumbo jam,"Merry Merry Christmas," and the extremely inventive dreamy, bossa nova arrangement of a rare Marvin Gaye piece, "Purple Snowflakes." Naturally, Legend excels with piano ballads, in this case, "Waiting for Christmas," pondering upon forgiveness during the holiday season.
A Legendary Christmas project completely embellishes all of Legend's musicality and the ability to bring romance to the forefront in an elegant, classy way, with many thanks to Raphael Saadiq for co-guiding this holiday offering. Four and three-quarters stars.
Peggy Oliver
The Urban Music Scene