Keiko Matsui Sends Out a Reflection of Beauty Personified with Echo
by
Keiko Matsui
Echo
(Shanachie)
A Record Reflection by A. Scott Galloway
Since the mid-`80s, Keiko Matsui has been delighting audiences with her heartfelt approach to Jazz, New Age and Japanese Classical musical strains. Now in 2019, she has assembled an outstandingly empathetic main band of Jimmy Johnson on bass, Vinnie Colaiuta on drums and Luis Conte on percussion to give wing to her latest Heavenly excursions on her latest and 27th American offering, Echo.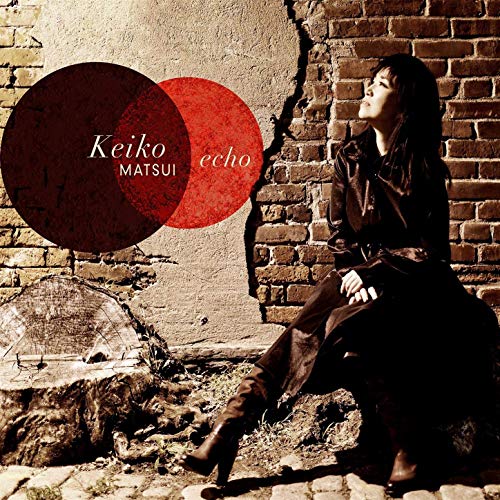 Across the decades, lovers of her music have come to expect beautiful and serene melodies such as this new album's "Invisible Rain," but Ms. Matsui truly rocks your world with her sassier sides. On Echo, those are the Bob James-esque "Moon Over Gotham," the horn-punched "Viva Life," the ticklish "Spirit Dance" (featuring vocal wonder Gretchen Parlato), the joyous "Marlin Club Blues" (featuring Randy Waldman on B3 organ and Robben Ford on guitar) and the dramatic "Esprit" (featuring Kirk Whalum on tenor saxophone).
The three loveliest pieces of the project bow to the low-end spectrum of the musical rainbow: the gentle title track waltz "Echo" on which Marcus Miller plays a melodic lead electric bass solo, the funky reggae-kissed album opener "Unshakable" which features a fine solo and driving groove from Johnson on bass, and the closer "Return to Eternity" which features Kyle Eastwood taking an upright acoustic bass solo.
Throughout Echo, Matsui's compositions and soloing overflow with the passion we have come to expect and love from her, primarily on acoustic piano (though she adds Fender Rhodes electric piano to two numbers). It is a pleasure to have Keiko Matsui still contributing so dynamically after all these years to the contemporary instrumental world that is too often overrun with run of the mill pieces. Matsui Music is the stuff for which hearts beat.
A. Scott Galloway
Music Editor
The Urban Music Scene
March 11, 2019