Bob James Drops First Trio CD As A Leader in Over a Decade
by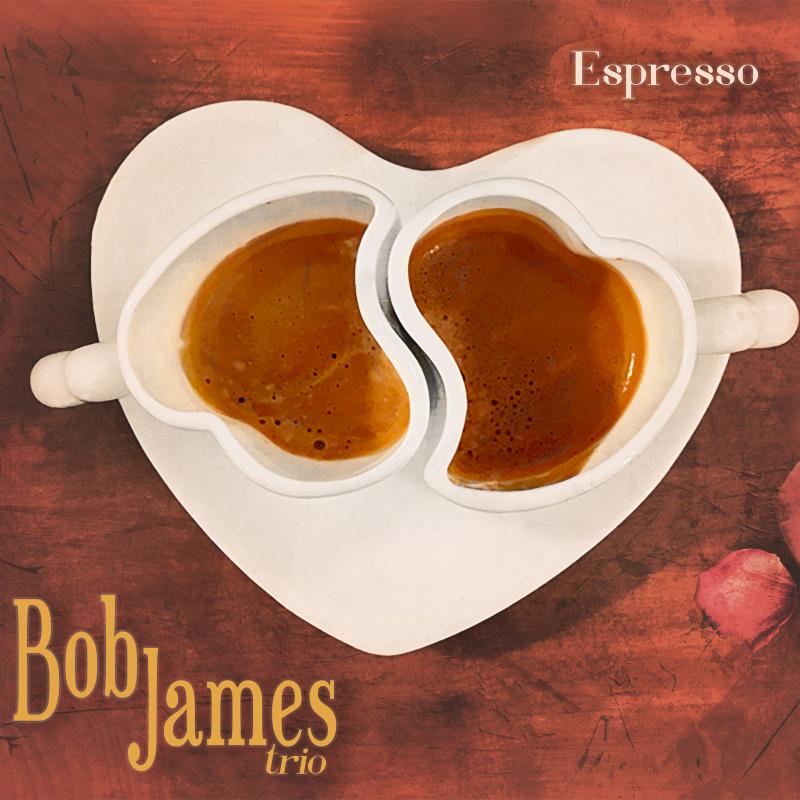 Bob James
Espresso
(Evosound/Evolution Music Group)
A Record Reflection by A. Scott Galloway
It's been 10 years since keyboardist/composer/arranger Bob James has released an album leading his trio. Eager to return to a largely acoustic three man set up that has unique challenges for each player, he dives in with an eclectic program of originals and covers for the audiophile Evosound label called Espresso – an interesting title as there is no song on the collection with that name and no song that is especially "fast" as to denote a caffeine rush. My guess is that it reflects a laidback chill. Half of this 11-song collection is really interesting, the other half pretty standard Bob James faire.
On the highlighted side is "Submarine," a fond and funky look back to a now classic song "Nautilus" from his album Bob James I (CTI – 1974) that went on to become one of the most sampled jazz tracks in Hip Hop. "Submarine" finds Bob sampling aspects of his eerie old track then turning it into a call and response play along, with drummer Billy Kilson punctuating a drum machine track with his live accents and bassist Michael Palazzolo coming in and out with soulful upright and electric parts. It's a very cool and innovative piece unlike anything else on the album. Clocking in at 4:25, it's a very radio-friendly piece for jazz, urban ac and smooth jazz outlets all the same.
Also intriguing is a remake of "Mister Magic," the Grover Washington Jr. classic (composed by percussionist Ralph MacDonald) that Bob produced, arranged and played on in `75 (there was later a vocal version recorded by Roberta Flack). The new arrangement shifts the time signature from 4/4 to 6/8 for the most part giving it a waltzing chamber kind of feel. A busier modernization of Fats Waller's "Ain't Misbehavin'" is more challenging arrangement-wise but not as successful. For more soul, head straight over to "Topside" a taste of `60s-era Chicago groove a la Chess Records gems by Ray Bryant and Ramsey Lewis that is a heavy backbeat strutter with electric piano and a touch of vocals.
The beautiful side of Bob is captured on "One Afternoon" a floating melancholy piece which includes a small string section. And then there is "Promenade" on which Bob's signature playing is tastefully dispatched over a composition with some especially lovely chord changes.
The remaining tracks "Bulgogi," "Shadow Dance," "Il Boccalone," Mojito Ride" and "Boss Lady" live up to James' efficient standards that sounds terrific on a good sound system and with an eclecticism that transcends a typical trio album (all of the cats get to shine)… just not in especially innovative or exciting ways.
A. Scott Galloway
Music Editor
The Urban Music Scene
September 6, 2018