Byron Miller | Psycho Bass
by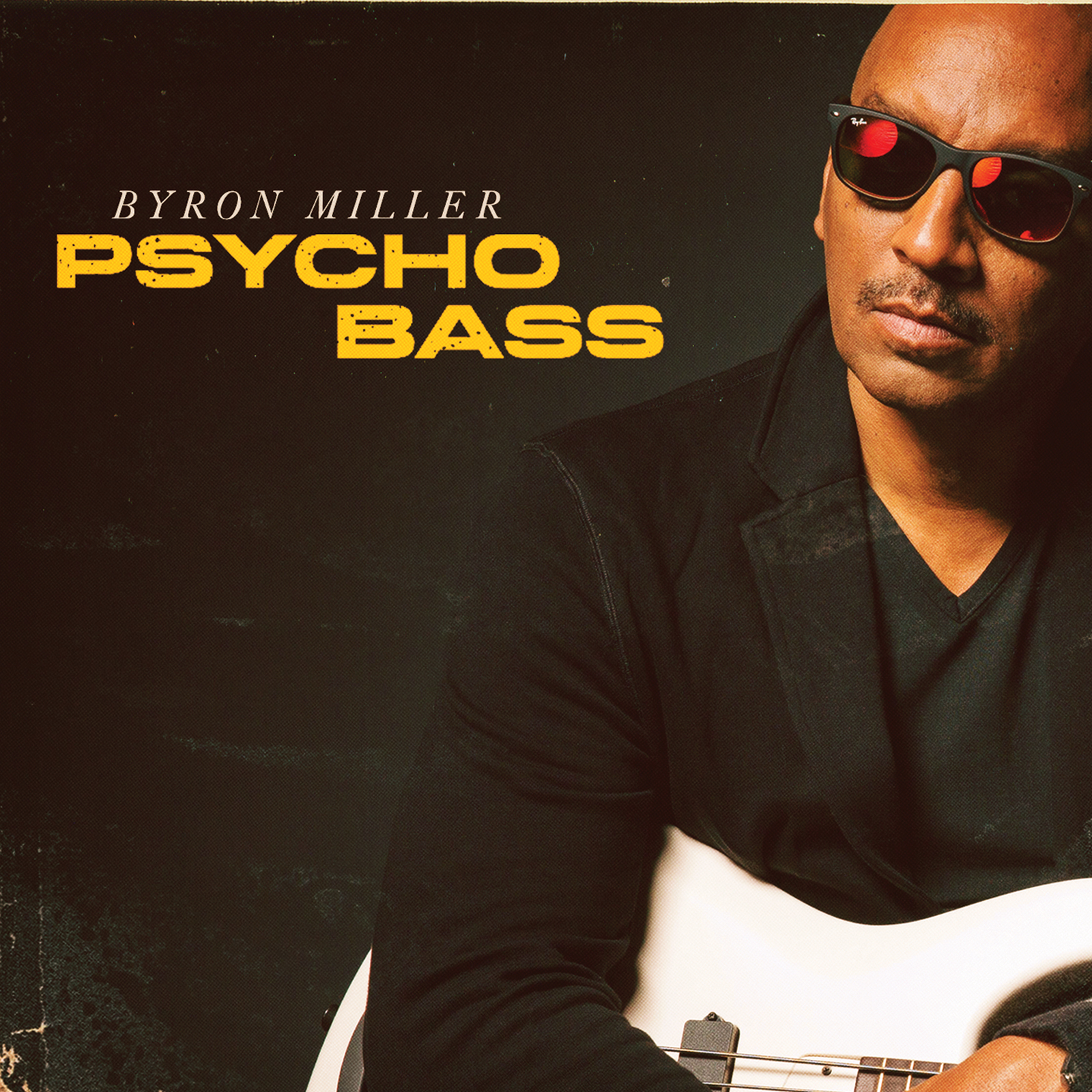 Byron Miller | Psycho Bass
by Peggy Oliver
When a supporting musician is noticed for a memorable contribution on a major star's hit project, that can transform into the ultimate door opener for their own artistic platform. The jaw dropping bass guitar solo heard around the funk world on George Duke's "Reach for It" in 1977 belonged to an up and coming, self-proclaimed funkmeister in Byron Miller. The then nineteen year old, who was mentored by the legendary keyboardist Duke, was more than well on the way to a much respected place amongst the bass playing community. His uncanny ability to hold down the rhythmic, harmonic and melodic aspects in his lead bass passages has garnered the attention of many performers. With those dexterous skills on a sometimes underrated instrument in a solo capacity, Miller blessed many jazz and R&B superstars from Herbie (Hancock) to Luther (Vandross). It was then a long matter of time, thirteen years following that magical performance on "Reach For It," to finally exercise his leadership abilities demonstrating his adoration for the funk, yet never forgoing his composing and well-rounded improvisational abilities. With three solo releases behind him, Miller now rolls up his funk sleeves for his most ambitious effort to date in Psycho Bass. Needless to say, after passing on the finished product to Stanley Clarke and Marcus Miller, there was an emphatic seal of approval from the bass extraordinaires. The three years of studio investment was more than worth the while, supported by some of Miller's longtime musical associates such as Duke and drummer Leon "Ndugu" Chancler.
While Psycho Bass oozes several funky punches, there are sentimental moments that include the final recording sessions with Duke. The title track serves up a slice of jazz funk anchored by a 'talking' bass guitar and a delicious electric piano before shifting into an incredibly high gear on the speedy and gritty tenor sax of Kamasi Washington. Two jazz fusion pieces are represented by "Psycho Management" featuring Sheila E. on percussion and Miller's smooth talking bass, and "Psycho Jazz Dance," where all the participants exude a contagious energy without going into excruciating overdrive.
In between the funk jams are absolute ear delights in "Oh Really," a slow simmering mix of blues-kicking electric bass and Duke's dazzling Fender Rhodes, "Remember The Time," that showcases Miller's complex approach to bass guitar layering and fingering and the title track from Al Jarreau's 1988 CD, "Heart's Horizon," a moving melodic interpretation played on the acoustic bass guitar. This is not to forego Miller's keen sense of arranging, as the Stevie Wonder smash classic, "Higher Ground" is completely flipped into a quiet storm/funk attitude a la Quincy Jones with Ellis Hall handling lead vocals. Where Psycho Bass loses a bit of steam is when Miller utilizes spoken word vignettes like "Spoken Funk" unveling his 'Psycho Bass' character, along with two particular tracks, "You Must Be Crazy" and "Apples & Oranges" that lack a bit of spunk with the aforementioned. Otherwise, Miller has established his own clout as a worthy solo artist and leader who has been inspired by one of music's greatest gifts to all of urban music. Four out of five stars.
Peggy Oliver
The Urban Music Scene